3 Racing Sports That Muslims Really Love
Many people outside the Middle East tend to think that Muslims are somehow prevented from practicing sports. Although Islam might look like a severe religion with many strict rules, sports aren't forbidden at all – differently from what it is wrongly said.
The main concept that non-Muslim may miss knowing about Islam is that sports, as well as any other activities, are Halal (that is good) as long as they do not distract the person's mind from the will of Allah. So, if you like to play soccer, there's no reason why you should quit this sport unless it becomes obsessive to the point that you forget Allah.
Besides, it is written that Allah wants people to be sound, both mentally and physically. Therefore, practicing sports is always a very good activity for everyone.
Racing In Islam's History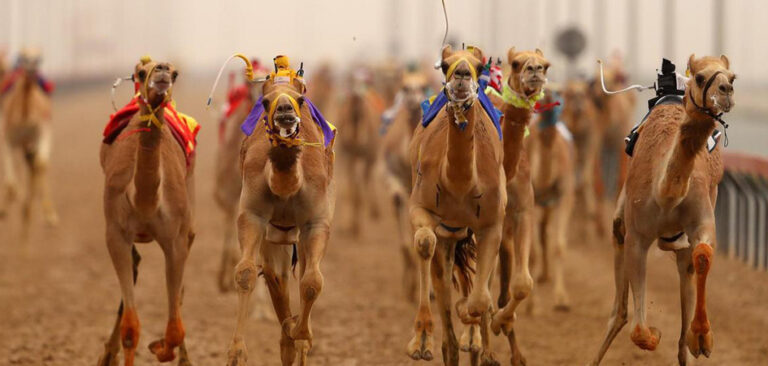 Racing is actually the oldest form of sports belonging to the Islamic culture and it still is one of the most practiced and attractive sports to watch for thousands of Arabs. Here are the best sports that all Arabs really love:
Horse riding: From ancient times up to the present day, horse riding represents one of the most followed sports ever in Islamic history. No matter how long time is gone, horse races still the sports that Arabs like to follow in their free time. Also, placing a bet on a horse race through an online sports betting site isn't Halal, that's the highest number of sports bettors on horse races are often Arabs.
If you are curious to know who is the first horse rider, she is a high skilled horse rider that is a teenager called Khadijah Mellah, an 18-year old girl who became the first British Muslim woman to take part in a horse race.
Running: According to Allah's will, Muslims should have a sound body and running is one of the greatest sports to keep in good shape in a very easy way. Both men and women can take part in running events, but they have to stay apart in separate running championships. Competing in a race is highly recommended at all levels. Among all runners who are Muslims, probably the story of Rahaf Khatib, a woman runner who participated in a running during Ramadan in 2017, marked the history of this sport. She didn't give up the race although she was 17 hours a day without food and water.
Camel races: Camel racing is probably the most typical form of animal racing in the Middle East. It's beloved not less than British people love horse racing. The origins of camel racing go back to the pre-Islamic times when different tribes used to compete in races to show off how strong their camels were. Also, The Prophet Muhammad was known for participating in camel races, which encourages Muslims to love this racing sport even more. With the advent of online sports betting sites, you can follow Camel races from your home's comfort and, if you want to test your knowledge of the sport, you can also try placing a bet. Start getting informed about the faster camels around, they might still win the next competition!
As we mentioned, some of the most exciting and diffused sports in the Islamic world were races. These types of challenges have always been recommended to be Halal as the Prophet himself loved to run a lot.
Is Sports Betting Halal In Islam?
Someone may think it's wrong for a Muslim to place a real-money bet on a race. Well, as long as you aren't hoping to win a prize on someone else, you aren't doing anything wrong. In fact, the world of gambling has changed a lot since the emergence of virtual betting sites.
Before these sites appeared, people used to bet against each other, but now they simply bet against an automated online system, which is very different than betting against human people. In fact, if you bet against someone else, you are violating the principle that all people are brothers and sisters. But if you are placing a bet on a game that is automatically run, there's no violation of the same principle.
In other words, the big revolution is in place with the passage from physical to virtual gambling. Virtual sport betting websites are Halal which This explains why most racing gamblers are actually Arabs from the Middle East.
Go ahead and enjoy online betting!