A Rabī` al-Awwal prayer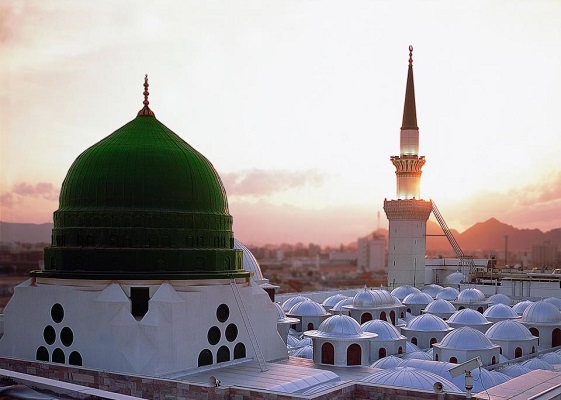 By: http://muwasala.org
Source: http://muwasala.org/
Every year in Rabī` al-Awwal, Sayyidī al-Ḥabīb `Umar bin Ḥafīẓ (may Allāh preserve him and benefit us by him) gives a prayer upon the Prophet (peace and blessings of Allah be upon him) to be read by anyone who wishes. This year he has given us the following prayer to be read 7,000 times if possible in this blessed month:
اللَّهُمَّ إِنَّا نَدْعُوكَ بِأَسْمَائِكَ الحُسْنى وكَلِمَاتِكَ التَّامَّاتِ أَنْ تُصَلَّيَ وتُسَلِّمَ على شَرِيفِ الذَّات، كَريمِ الصِّفات، عَبْدِكَ وَحَبِيبِكَ سَيِّدِنا مُحَمِّدٍ وعلى آلِهِ وصَحْبِهِ القادَات، وإِخْوَانِهِ مِنْ النَّبِيِّينَ وآلِهِم وصَحْبِهِمْ والتَّابِعِين wildcraft herunterladen.
وأَنْ تُغِيثَ المُسْلِمين، وتَلْطُفَ بِهِم فِيما تَجْري بِهِ المَقادِير، يا نِعْمَ المَوْلى و نِعْمَ النَّصِير، وأَنْ تُفَرِّجَ كُرُوبَهُم، وتَكْشِفَ السُّوءَ والضُرَّ عَنْهُمْ
يا قادِرُ يا قَوِيُّ يا مَتِينُ يا أَرْحَمَ الرَّاحِمين آمين
Allāhumma innā nad`ūka bi asmāik'al-ḥusnā wa kalimātik'attāmmāti an tuṣalliya wa tusallima `alā sharīf-dhāt karīm aṣṣifāt `abdika wa ḥabībika sayyidinā Muḥammadin wa `alā ālihi wa ṣaḥbihi'l-qādāt wa ikhwānihi min an-nibiyyīn wa ālihim wa ṣaḥbihim w'attābi`īn, wa an tughīthal-muslimīn wa talṭufa bihim fīmā tajrī bihi'l-maqādīr, yā ni`ma al-mawlā wa ni`ma'nnaṣīr wa an tufarrija kurūbahum wa takshifa'ssu' wa' ḍurra `anhum ya Qādiru ya Qawwiyu ya Matīnu ya arḥam ar-rahimīn Āmīn igo8 kostenlos.
O Allah, we call upon You and ask You by Your beautiful names and Your complete words, to bestow prayers and peace upon the possessor of the most noble essence and the most honourable attributes, Your slave and beloved, our Master Muhammad, and upon his Family and Companions, the best of leaders, and upon his brothers among the Prophets and their Families and Companions and those that follow them wie kann ich videos von internetseitenen.
We ask You to aid the Muslims and treat them gently in that which Your decree has in store for them, for You are the best of protectors and best of supporters, and to relieve their tribulations and to remove evil and harm from them, O All-Powerful, O Strong, O Firm, O Most Merciful, Āmīn sims 4 objects.