Deadly blasts hit India's Hyderabad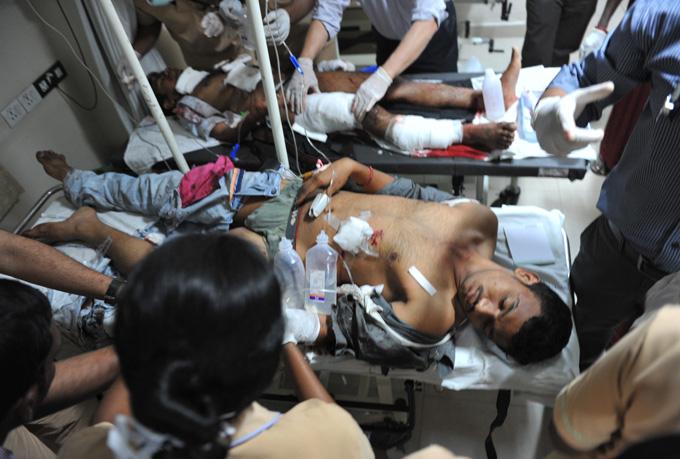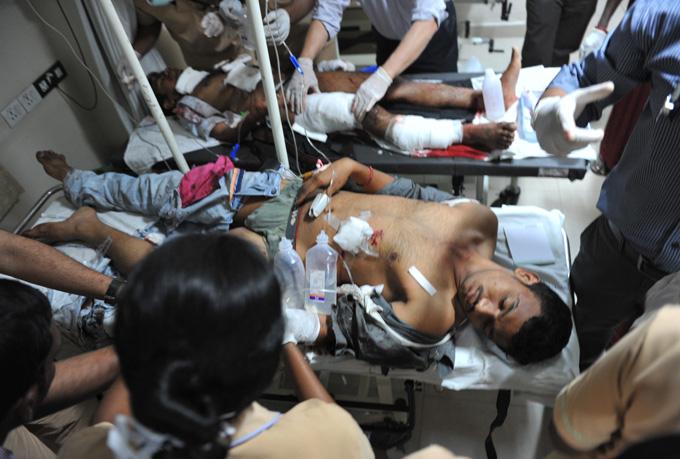 By: Agencies
Source: MWC News
At least 11 people have been killed  and 47 people injured after three bomb blasts struck the southern Indian city of  Hyderabad.
The blasts on Thursday were about 10 minutes apart and occurred near a movie theater and a bus station.
Local reports indicate that as many as fifteen people might have been killed and that the injured are being rushed to nearby hospitals.
"The devastation is pretty widespread. This part of the city is a very popular bazar area, very popular with young people when they're going out in the evening," sources said.
Police say they are trying to determine the cause of the explosions.
The situation in India has been tense, with trade union strikes entering their second day and the arrest of several members of the militant Islamist group, Lashkar-e-Taiba in recent days.