Dec 09 2012 – SYD – The "M" Word's Third Workshop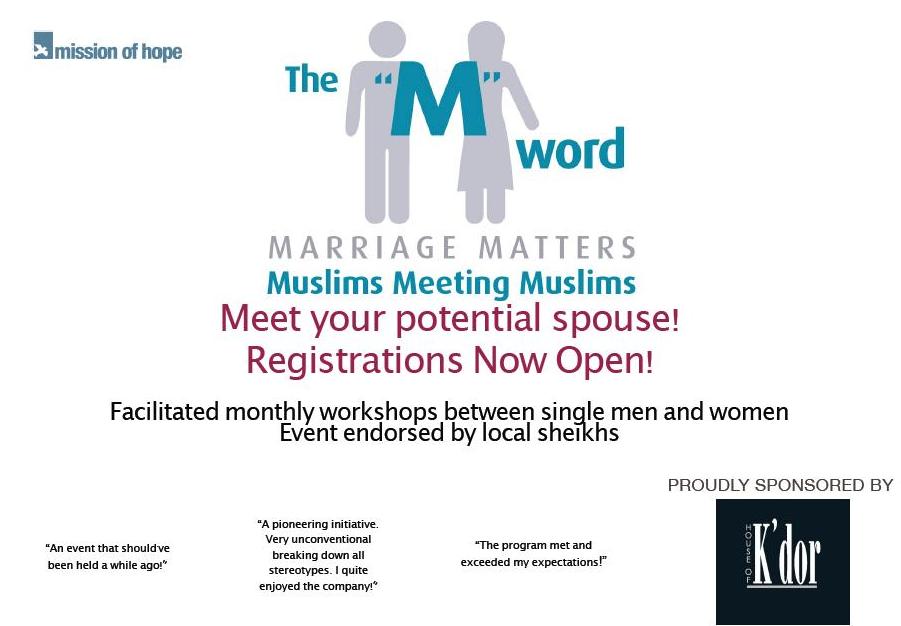 Organizer: Mission of Hope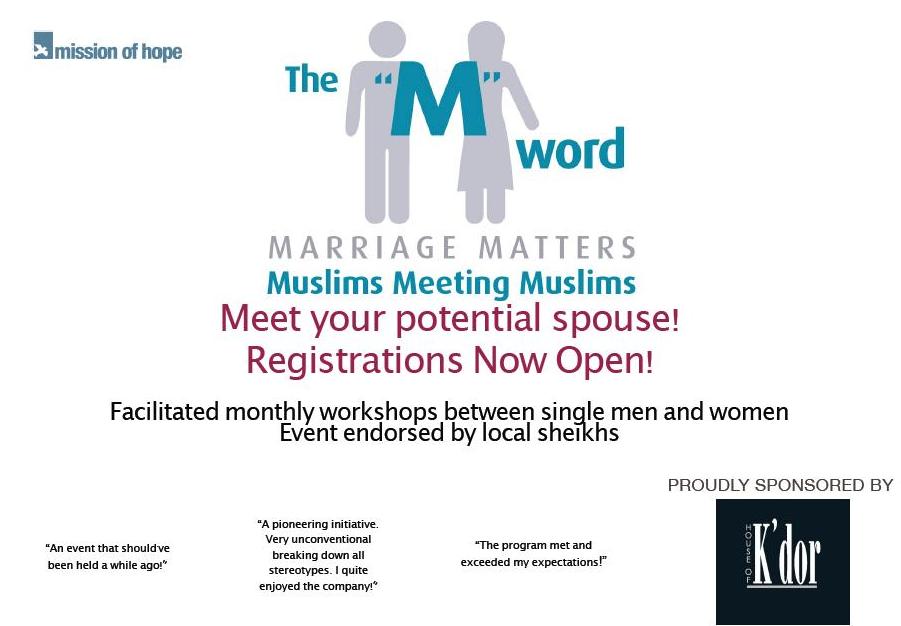 THE "M" WORD THIRD WORKSHOP
For those of you who are single, and ready to find your potential spouse, you want to make sure you don't miss out on THE NEW AND DYNAMIC MoH initiative – "The M Word".
It is the happening series on everyone's lips in our community. Fun, informative and backed by local sheikhs, MoH will select a group of high calibre single men and women together for facilitated discussion no different to your uni tutorials and work group meetings.
Upon $50 registration, candidates will be given the questionnaire to complete prior to attending the event. The deadline for new questionnaires is Sunday 20th of November.
For more information please contact us at mword@missionofhope.org.au.
Details such as times and venue will provided to the candidates who will be attending.
For more information: www.facebook.com/TheMWord.MoH
Website: www.missionofhope.org.au