Car bomb kills one in Syrian capital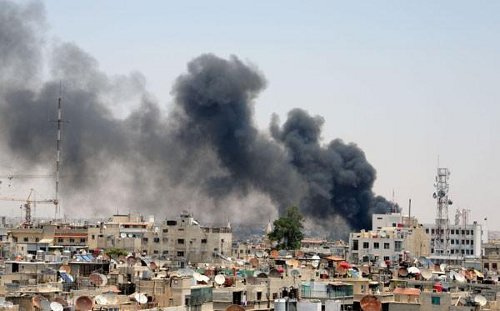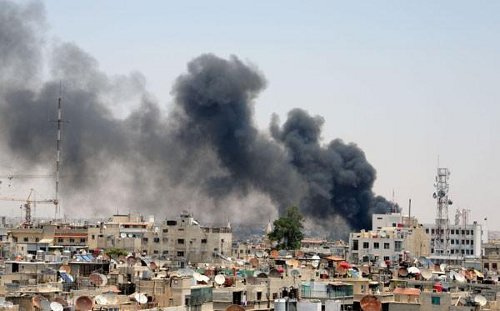 A powerful car bomb has killed at least one person near police headquarters in Syria's capital.
Syrian state media called the blast a "terrorist attack."  The Syrian opposition denies any links to terrorists, but the Sunni extremist group Jabhat al-Nusra has claimed responsibility for bombings in the past.
The explosion is the latest of several bombings and suicide attacks targeting security personnel and government institutions as Syria plunges deeper into chaos.
Earlier Sunday, Turkey launched retaliatory artillery fire at Syria for a fifth day, after another mortar round struck the southeastern Turkish border village of Akcakale, where five civilians were killed last week by a previous Syrian strike.
The Turkish NTV news channel reported the shell landed in the yard of a public building.  There were no immediate reports of casualties in the latest incident.
A rebel flag flew over a Syrian government army outpost near the Turkish border in Hatay Province, after anti-government fighters seized the building.  The Syrian Observatory for Human Rights said rebels took control of the area near the Syrian town of Khirbat al-Joz late Saturday after a 12-hour battle.
Also Sunday, Syrian troops pressed their offensive to retake rebel-held areas in the northern city of Aleppo, Homs, towns around the Syrian capital Damascus and southern villages on the border with Jordan.
The Britain-based Observatory said the latest violence followed a bloody day on Saturday in which 154 people – 47 civilians, 62 troops and 45 rebels – were killed nationwide.  The group gathers its data from a network of activists, medics and lawyers on the ground in Syria.