Swiss lawmakers reject proposal to ban face-covering veils worn by Muslim women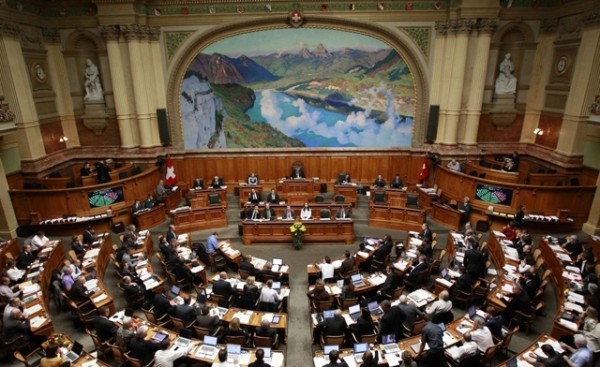 GENEVA – Swiss lawmakers have rejected a proposal to ban face-covering veils, such as the burqa worn by some Muslim women, in public spaces.
Parliament in Bern on Friday narrowly voted against the proposal made by the northern canton (state) of Aargau. Swiss news agency Sipa reported 87 lawmakers voted for and 93 voted against the measure.
Nationalist lawmakers had argued that the ban was necessary for public safety.
But opponents said the proposal was excessive because so few women wear burqas in Switzerland.
In 2009 voters in Switzerland backed a ban on the construction of new minarets. It was seen as a sign of strong anti-Islam sentiment in the country which is home to an estimated 400,000 Muslims.