Becoming Muslim is simple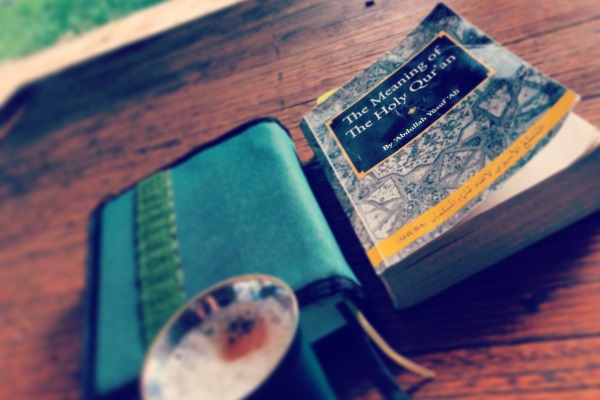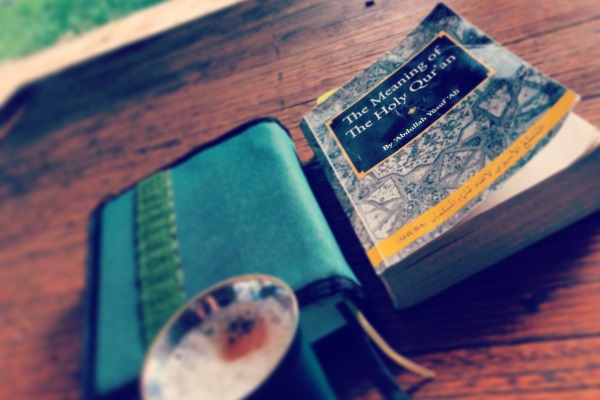 By: United Ulama Council of South Africa (with editing by MuslimVillage)
Source: United Ulama Council of South Africa
Embracing Islam is a simple matter. The non-Muslim who is convinced of the truth of Islam and wishes to enter the fold of Islam, can do so without any fanfare and indulgence in ceremonies and rituals which are sometimes imposed on a new convert by ignorant Muslims. In some places a non-Muslim who wishes to enter the fold of Islam is subjected to a ceremony and rituals which have neither origin nor sanction in the Deen. Unfounded customs have appeared which the new Muslim is, in some places, compelled to carry out.
Whether it is drinking some "special" water, reciting unnecessary formulas or prayers, or some other ritual, such practices are illegitimate and no one who enters Islam should concern himself/herself with the such ceremonies and rigid formalities since they have no basis in knowledge.
Some ignorant persons place greater insistence on circumcision than on the fundamentals of Islam. Such people require the new Muslim to undergo circumcision before he is "accepted" in the fold of Islam. Circumcision, although an important aspect of the teachings of Islam for men, is not a fundamental of the Deen. Embracing Islam should not be contingent on circumcision. The non-Muslim who wishes to enter Islam may do so even if he is not circumcised.
Becoming Muslim is simple. One does not have to go through any ordeal. There is no initiation ceremony which Islam demands of him. Islam is primarily BELIEF adorned by PRACTICE. If the correct BELIEF is accepted in the heart, one is a Muslim. When any person wishes to enter the fold of Islam and he/she is unable to locate any knowledgeable Muslim to guide him/her in the acceptance of Islam, the only things to be done are:
Ghusl: Ideally a full bath, i.e. aritual bath or ghusl, should be taken. If this is not possible for some reason, then it may be omitted and step two below is simply done without it. By ghusl what is meant a bath under running water or by pouring water from a container on oneself, not a bath in a tub. This ritual bath consists of only three fundamentals (compulsory acts), viz.,
Rinsing the mouth thoroughly.
Applying water into the nostrils.
Bathing the entire body thoroughly such that everywhere is clean and no skin/hair is left dry.
After the bath one recites the testification or declaration of faith called the Kalimah Tayyibah (the Goodly Word) which is:
لَااِلٰهَ اِلاَّ اللهُ مُحَمَّدٌ رَّسُوْلُ الله
There is no God but Allah Ta'ala and Muhammad is the Rasool (Messenger) of Allah Ta'ala.
The transliteration of the Kalimah is
LA ILAHA IL-LAL-LAHU MUHAMMADUR-RASULULLAH.
Instead of the Kalimah Tayyibah, the following declaration known as Kalimah Shahadat (the Testimonial Word) may also be recited:
اَشْهَدُ اَنْ لَّااِلٰهَ اِلَّا اللّٰهُ  وَ اَشْهَدُاَنَّ مُحَمَّدًا عَبْدُه ُ وَرَسُوْلُهُ
 I bear witness that there is no God but Allah Ta'ala and I bear witness that Muhammad is the Rasool (Messenger) of Allah Ta'ala.
The transliteration of the Kalimah Sahadah is
ASH-HADU AL LA ILAHA IL-LAL-LAHU WA ASH-HADU ANNA MUHAMMADAN ABDUHU WA RASOOLUH.
The non-Muslim wishing to enter the fold of Islam must acknowledge and believe in the truth of these declarations of pure monotheism with his heart and recite it verbally, i.e. with his tongue.
Once this requirement has been fulfilled, the reciter will be a Muslim.
Immediately on becoming a Muslim, all the laws of Islam become applicable. It therefore becomes the responsibility of the new Muslim to seek and acquire the knowledge of the basic teachings of Islam to enable him to perform his daily ritual prayers, obligatory fast (in Ramadan), and other essentials in order to make his lifestyle on that is in accordance with the Shari'ah.
It is imperative that the new Muslim, like all other Muslims, makes a concerted and a sincere effort to improve his knowledge and practice of Islam so that the quality of his Iman or faith improves and he is able to drawer nearer to Allah, Most High, which is the point of Religion.
Without increasing such knowledge, the quality of his faith, works, and relationship with Allah will suffer and may not only remain static, but may actually weaken to a dangerous level.
The purpose of the ghusl (bath) mentioned here is for achieving purification from states of ritual impurity called janabah. Becoming Muslim is not contingent on such a bath, rather it is an independent matter associated with ritual prayers and so on after becoming Muslim. We only mention it to make matters as smooth as possible. Thus, a person will become a Muslim by accepting and reciting the Kalimah even if ghusl was not done, similar to what was mentioned about circumcision.
Hence, one who wishes to embrace Islam should not postpone his or her acceptance of Islam for anything. Conviction in the truth of the oneness of God and the fact that Muhammad (peace be upon him) was in fact the Messenger of God and declaring that is all that stands between you and success in this world and for eternity.
So why wait?