'MI5 demonizes Muslims like Nazis demonized Jews'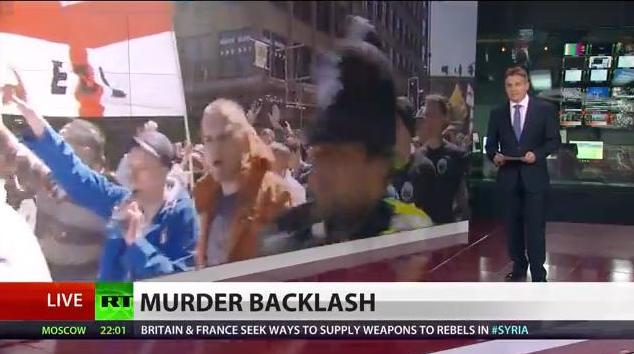 By: youtube.com
Source: https://www.youtube.com/watch?v=YSRs6qrIcuo
British police have arrested two men suspected of setting fire to a mosque in eastern England. It's the latest in a series of hate crimes across the country – sparked by the brutal killing of a British soldier in London by self-proclaimed defenders of Muslims. The surge of Islamophobia has some concerned that society is about to split.
Investigative journalist Tony Gosling, who thinks the attackers have not been monitored closely enough.
RT LIVE http://rt.com/on-air
Subscribe to RT! http://www.youtube.com/subscription_c…
Like us on Facebook http://www.facebook.com/RTnews
Follow us on Twitter http://twitter.com/RT_com
Follow us on Google+ http://plus.google.com/+RT
RT (Russia Today) is a global news network broadcasting from Moscow and Washington studios. RT is the first news channel to break the 500 million YouTube views benchmark.