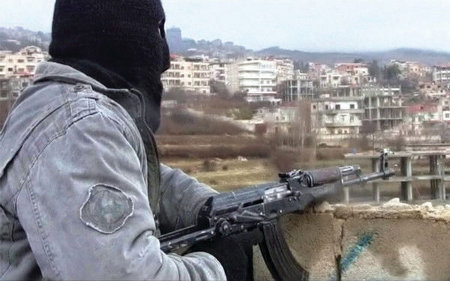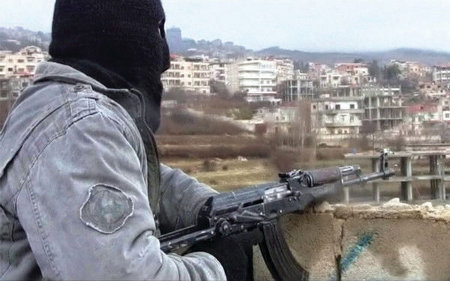 PanARMENIAN.Net – International diplomacy has failed to solve the Syrian crisis, and revolution is the only way to end more than a year of bloodshed in the country, Burhan Ghalioun, a senior member of the opposition Syrian National Council (SNC), said on Wednesday, July 11, RIA Novosti reported.
"A revolution will solve the problem, not negotiations or diplomatic efforts," Ghalioun, the former head of the Istanbul-based group, said during a news conference in Moscow following talks with Russian Foreign Minster Sergei Lavrov and his deputy Mikhail Bogdanov.
The situation in Syria "has further shifted toward a revolution," he said, adding that none of the diplomatic initiatives aimed to resolve the bloody conflict in Syria that have been proposed so far "have yielded any concrete results."
The statement came after UN and Arab League envoy Kofi Annan visited Syria and its main ally Iran earlier this week in yet another attempt to salvage his peace plan by persuading the government of Syrian President Bashar al-Assad to end fighting and launch a dialogue with opposition groups.
The visit came after Annan admitted late last week that the international community had "not succeeded" in resolving the conflict by peaceful political means, and that there was "no guarantee that we will succeed."
A proposal put forward during a Syria Action Group meeting in Geneva in late June, which stipulates the establishment of a transitional government in Syria to involve both members of the Assad government and opposition groups, so far also remains merely on paper.
Representatives of major Syrian opposition groups declared that they would not negotiate a transition unless Assad is excluded from a future government, a demand supported by Western powers and their Middle Eastern allies and opposed by Russia.
The position of the SNC members seemed uncompromising on Wednesday.
"We demand the departure of all representatives of the current regime, and first of all its leader Assad," Abdulbaset Sayda, the newly appointed SNC head, said. "Any attempt at reconciliation with the current regime will lead nowhere."