The deadline of the latest round of US-sponsored Israeli-Palestinian peace talks is looming. But can it produce...
The murder of Yasser Arafat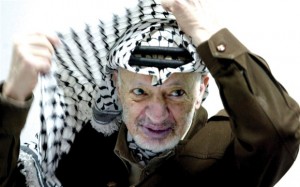 ...fingers are now pointed at Israel, the country that has specialized in carrying out assassination operations against...
Arafat's widow, Suha, has called for an autopsy after a Swiss laboratory found elevated levels of a...