The night journey – Al-Isra' and Al-Miraj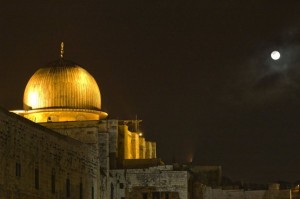 Al-Isra' and Al-Miraj (the Night Journey and Ascension) refer to the miraculous journey that Prophet Muhammad (peace...
It is generally believed that the great event of Mi'raj - ascension of the Holy Prophet (ﷺ)...
On celebrating the night of the Isra and Mi'raj
...it is not a Sunnah to celebrate the Lailat-ul-Mi'raj . We cannot take any practice as a...