Syria: when will the problems end?
Syria is set for more protests after a pledge by embattled president Bashar al-Assad to lift almost...
The recent revolution must not leave Cairo's estimated 50,000 street children behind. For the children who eke...
Egyptian protests turns Mosque into hospital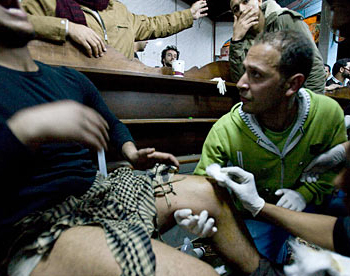 A Mosque in Cairo has become a makeshift sickroom for the wounded and the dying, tended by...