Human Appeal Australia brings urgent relief to drought-affected farmers
By: Human Appeal Australia
Source: MuslimVillage
On Saturday 18th August Human Appeal Australia launched The Farmers Drought Appeal to help affected farmers with urgent relief.
Human Appeal with the help of our generous community has been able to raise and allocate an amazing amount of $90,000 to help alleviate the hardship faced by farmers.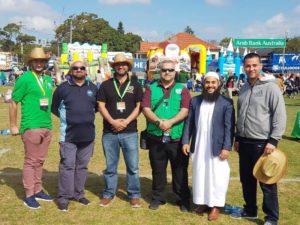 On Tuesday 27th November the Human Appeal team including chairman Riyad Qasim will head out to Cobar, a sister council of the city of Canterbury/Bankstown council and then to Warren Shire to supervise the distribution of aid.
On 28th November aid will be distributed among farmers in Cobar. On the following day, the team in conjunction with Fletcher International our Qurban partner for the last 27 years will supervise the distribution of hay in Warren Shire.
Many Thanks to our generous community for showing solidarity by supporting the cause and making the Farmers Drought Appeal a huge success. We highly appreciate our community's contribution. With their generosity, they are not just helping farmers. In fact, they are helping their families and communities and so many more people.