Not a friend in the world: Canada finds itself isolated on Saudi Arabia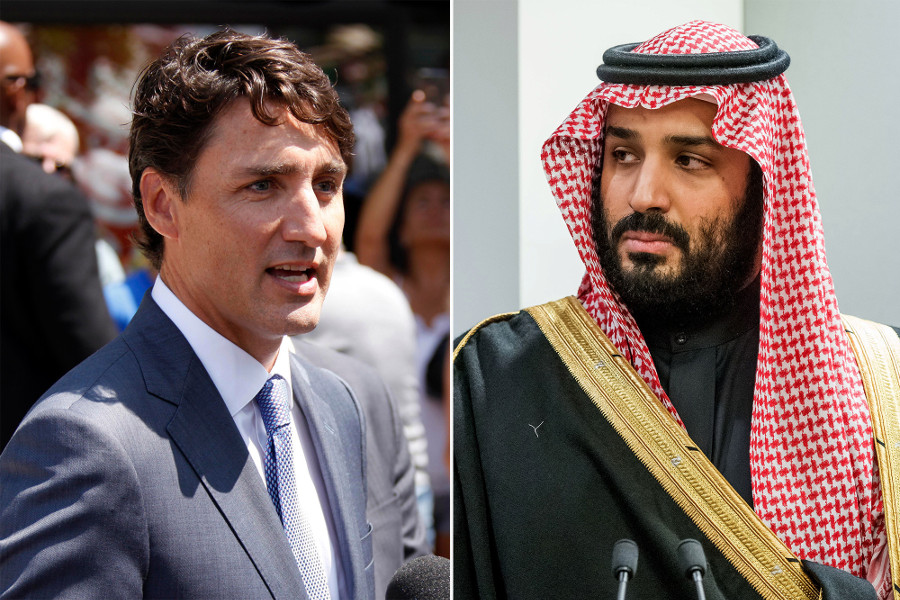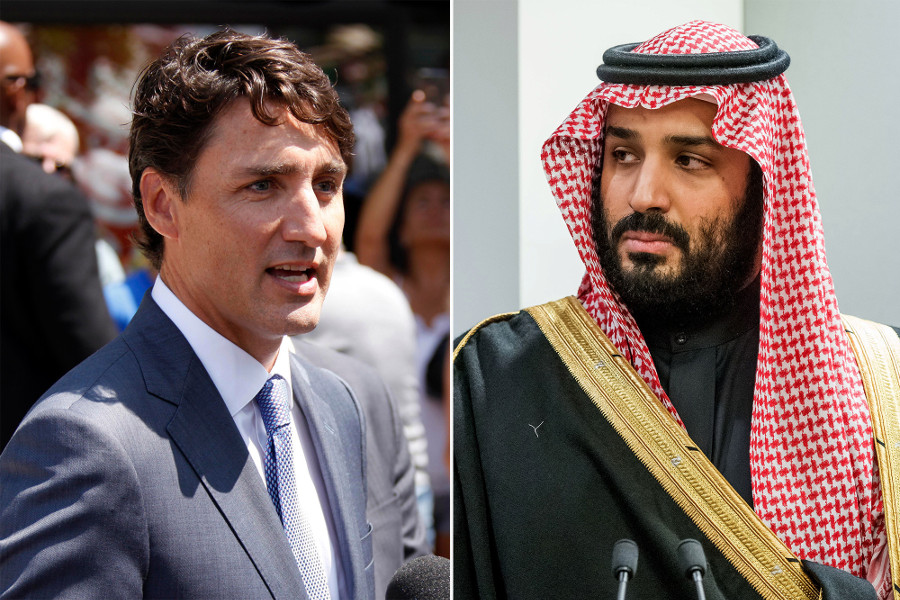 By: Ashifa Kassam
Source: The Guardian
Soon after Donald Trump took office, it became clear that the longstanding relationship between the United States and its northern neighbour was about to change: there were terse renegotiations of Nafta, thousands of asylum seekers walking across the shared border and attacks on against Canada's protectionist trade policies.
But this week laid bare perhaps the most blatant shift in the relationship, as the United States said it would remain on the sidelines while Saudi officials lashed out at Canada over its call to release jailed civil rights activists.
"It's up for the government of Saudi Arabia and the Canadians to work this out," state department spokesperson Heather Nauert said this week. "Both sides need to diplomatically resolve this together. We can't do it for them."
Canada's lonely stance was swiftly noticed north of the border. "We do not have a single friend in the whole entire world," Rachel Curran, a policy director under former Canadian prime minister Stephen Harper, lamented on Twitter.
The United Kingdom was similarly muted in its response, noted Bob Rae, a former leader of the federal Liberal party. "The Brits and the Trumpians run for cover and say 'we're friends with both the Saudis and the Canadians,'" Rae wrote on Twitter. "Thanks for the support for human rights, guys, and we'll remember this one for sure."
The spat appeared to have been sparked last week when Canada's foreign ministry expressed its concern over the arrest of Saudi civil society and women's rights activists, in a tweet that echoed concerns previously voiced by the United Nations.
Saudi Arabia swiftly shot back, expelling Canada's ambassador and suspending new trade and investment with Ottawa, making plans to remove thousands of Saudi students and medical patients from Canada, and suspending the state airline's flights to and from Canada, among other actions.
Speaking to reporters in Riyadh, Saudi Arabia's foreign minister urged Canada to "fix its big mistake" and warned that the kingdom was considering additional measures against Canada.
Analysts and regional officials said the spat had little to do with Canada, instead characterising Riyadh's actions as a broader signal to western governments that any criticism of its domestic policies is unacceptable.
Several countries expressed support for Saudi Arabia, including Egypt and Russia. But Canada continued to stand alone, even as state-run media in the kingdom reported the beheading and "crucifixion" of a man convicted of killing a woman and carrying out other crimes.
Justin Trudeau, Canada's prime minister, said Canada was continuing to engage diplomatically and politically with Saudi Arabia. "We have respect for their importance in the world and recognise that they have made progress on a number of important issues," he told reporters this week.
He insisted, however, that his government would continue to press Saudi Arabia on its human rights record. "We will, at the same time, continue to speak clearly and firmly on issues of human rights at home and abroad wherever we see the need."
In this particular dispute, Canada did not need US help, said Thomas Juneau, a professor at the University of Ottawa. "Saudi Arabia-Canada relations are very limited, so there's not a lot of damage being done to Canada right now," he said. "But this should be a source of major anxiety: when a real crisis comes and we are alone, what do we do?"
The week's events have added impetus to a conversation that is slowly getting underway in Canada, Juneau said. "We are starting some serious soul-searching in the sense of what does it mean for Canada to have a US that is much more unilateral, much more dismissive of the rules and the norms and of its leadership role in the international order that it has played for 70 years?"
These changes south of the border have clearly emboldened Saudi Arabia, Juneau argued, describing the kingdom's recent actions in Yemen, Qatar and Lebanon as a pattern of aggressive, ambitious and reckless behaviour.
He saw no immediate end to the row, particularly as neither side is suffering significant costs in the dispute. Saudi Arabia has shown little inclination in recent years to walk back from its reckless and impulsive behaviour, he said, while Canada's federal government – facing an election in some 14 months and already under fire for signing off on the sale of more than 900 armoured vehicles to Riyadh – is loathe to be seen adopting any kind of conciliatory posture towards the conservative kingdom.
While some in Canada had been disappointed to see the UK and Europe opt to publicly stay out of the diplomatic spat, Juneau described it as unsurprising. "When Saudi Arabia had comparable fights with Sweden and Germany in recent years, did Canada go out of its way to side with Sweden and Germany? No, not at all," he said. "We stayed quiet because we had nothing to gain from getting involved. So on the European side, the calculation is the same."
Canada's lonely stand for women's rights in the kingdom did earn the support of some around the world; this week saw the Guardian and the New York Times publish editorials urging Europe and the US to stand with Canada. So did the Washington Post, going one step further by publishing their editorial in Arabic.
Their call was echoed by a handful of prominent voices in the US, including Bernie Sanders. "It's entirely legitimate for democratic governments to highlight human rights issues with undemocratic governments," the US senator wrote on Twitter. "The US must be clear in condemning repression, especially when done by governments that receive our support."