Former Turkish diplomat alarmed at plan to "carve up the Middle East"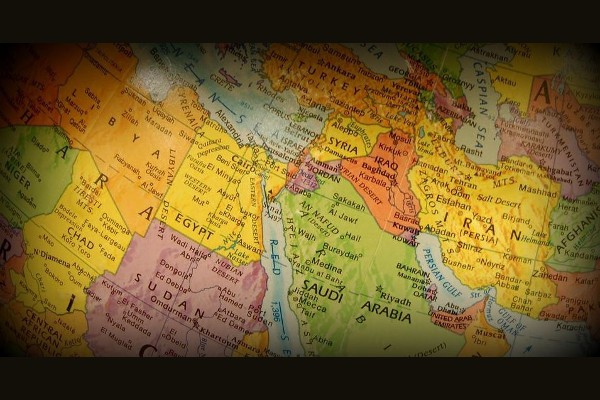 By: Sputnik News
Source: Sputnik News
Ankara is alarmed by reports of about a secret plan to redraw the map of the Middle East and carve up Syria into zones of influence, former Turkish ambassador to France and Libya, Uluc Ozulker, has told Sputnik.
Information about the January 11 meeting, dubbed Syrie Leaks, was published by a group of French journalists based on written notes made by the British ambassador who took part in the meeting.
"The participants agreed to meet again on January 23, which means that they planned to hold such secret meetings on a regular basis. The leaked information makes perfectly clear what the US, Britain, France, Saudi Arabia and Jordan really want. Judging from the notes [made by the UK envoy], the participants discussed inviting Egyptian, German and Turkish representatives to take part in the discussion. It appears, however, that Egypt was never invited and the Germans did not respond. As for Turkey, they were obviously not sure whether to bring Turkey on board or not. They believe that the conflict between Turkey and the Kurds could reflect negatively on their decisions," Ozulker said.
He added that the participants made no secret of the fact that the US is looking for a pretext to perpetuate its presence in Syria and the Middle East in general.
According to him, "the five participating countries discussed four global processes."
"First, the US representative said that the creation of small-size nuclear weapons could pave the way for their  use in regional conflicts. Secondly, they discussed measures against Russia and other countries which they see as a threat to NATO. Thirdly, they discussed a possible rise in the number of Israeli attacks against Iran. And, lastly, they touched upon the Kurdish issue and its role in ramping up tensions between Ankara and Washington," the former envoy noted.
He said that the participants primary task is to torpedo the Astana and Sochi negotiation process thus setting the stage for new conflicts between the US and Russia.
He added that with the participants' of the Washington meeting anticipating a further escalation of tensions between Turkey and the Kurds, the situation in the region could deteriorate even further.
Ozulker said he was pessimistic about the outcome of the fence-mending talks between Turkey and the US scheduled for later this month.
"I don't expect any serious progress there. They will likely strike a deal concerning the territories west of the Euphrates, that's all. Turkey, which is working in close coordination with Russia, will eventually have to make a choice," Uluc Ozulker concluded.
The views expressed in this article do not necessarily reflect those of MuslimVillage.com.