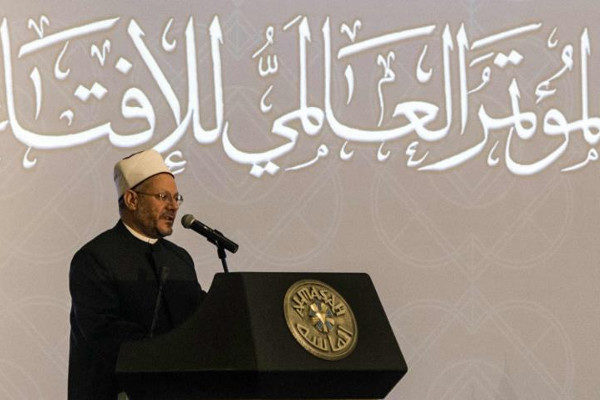 By: Mohamed Mahmoud
Source: Middle East Eye
CAIRO – Hassan Mohamed is always attached to his smartphone, constantly checking the value of Bitcoin – the controversial cryptocurrency – through a mobile application.
The 38-year-old father of two relies on the digital currency for his small online business that imports spare parts for computers, photocopiers, and other electronics. Most of his business transactions are done through the website Newegg.com, where Bitcoin is accepted as a legitimate source of payment.
"In seven years, I've sold merchandise worth more than $100,000. I would have never been able to achieve this through banks, as there are so many restrictions," he said.
Cryptocurrencies such as Bitcoin allow anonymous peer-to-peer transactions between individual users, without the need for central banks.
According to Mohamed, he has saved at least 33 percent on bank transaction fees, which normally charge at least 3.5 percent for each transaction.
Bitcoin started circulating in 2009 and Mohamed was introduced to it in 2010 while teleworking as a data-entry clerk for foreign companies abroad. He was paid for his services through Bitcoin, which he says was much easier and more efficient than traditional payment systems.
At the time, one Bitcoin was worth only $27. Yet on 19 January, its value stood at approximately $12,000 (212,548 EGP).
Freedom and flexibility
The 2011 uprising, which ousted autocrat president Hosni Mubarak, scared away many tourists and investors. This lead to a shortage in dollars and tightened restrictions on bank transfers.
Though liquidity at banks has improved and capital controls were lifted in November as part of a $12bn loan agreement with the International Monetary Fund, businesses still resort to the black market for dollars, which remain in short supply in the formal banking system.
Reem Selim, an economic analyst at the Diplomatic Centre for Strategic Studies, which is based in Kuwait, said: "Bitcoin permits easy access to foreign markets, with full freedom and flexibility."
"It can be traded at any time, anywhere, without high fees or bureaucratic procedures," she added.
The fatwa is 'nonsense'
On 1 January, Egypt's Grand Mufti Sheikh Shawki Allam said trading in Bitcoin was "forbidden", according to Islamic rulings.
His decision came two weeks after the Egyptian Financial Supervisory Authority (EFSA), responsible for regulating the non-banking financial markets, announced that Bitcoin trading is illegal in Egypt.
Mohamed Omran, the head of EFSA, added it would soon announce more details on dealing with trading in Bitcoin and asserted that any impermissible activity is illegal and a penalty would be imposed by anyone using it, without elaborating on what these penalties are.
Allam explained the digital cryptocurrency carried risks of "fraudulence, lack of knowledge, and cheating".
He added that it could provide "stable and secure financial resources for terrorists and criminal groups".
However, many Egyptians have not been deterred by these announcements and have continued to deal with and invest in the currency.
Mohamed said Allam's statement was "completely absurd", adding that the authorities "fear" the Bitcoin market.
According to Omar, a stock exchange broker who preferred to only give his first name, the "fatwa [Islamic religious ruling] is political," emphasising that Allam's perception regarding cryptocurrencies was "not accurate and that he doesn't understand how this new generation of currency works".
The 25-year-old broker is a practising Muslim who says investors are not concerned about the fatwa, calling it "nonsense".
"I have 60 clients with securities worth around $350,000 each and not one of them has asked me to withdraw his money," said Omar.
"Those who weigh fatwas are not investors. Investors weigh profits and losses," he said before asserting, "undoubtedly, I will keep dealing in it."
Ahmed Yusuf, a pseudonym for a broker who manages $1m of Bitcoins for approximately 100 customers, says the fatwa has had a "minimal impact".
"Anything at the beginning shocks religious institutions, and then they retract it in the end," said Yusuf. "The credibility of religious institutions in general has declined, so its impact is so minimal."
"Those who deal with or invest in Bitcoin are risk takers, or let's say gamblers, and gamblers don't check fatwas before gambling," he said.
According to Yusuf, some people even go as far as selling their cars and property to invest in Bitcoin.
"Three weeks ago, a good friend of mine came to my door at 3am in the morning with 900,000 Egyptian pounds ($50,500), and urged me to buy him this new currency. He doesn't even know its name."
'Just an opinion of one cleric or two'
Selim pointed out that "there is no explicit Quranic or religious text that can be used to forbid Bitcoin or electronic currencies".
"There is also no consensus among religious scholars on this prohibition. So this fatwa is just an opinion of one cleric or two," she said.
Critics are concerned about users' anonymity, claiming cryptocurrencies could be used for criminal activities such as money laundering, drug trafficking and tax evasion.
This has prompted the UK and other EU governments to announce plans to regulate Bitcoin and other cryptocurrencies and force traders to disclose their identities.
An official from the cybercrimes department at Egypt's ministry of interior said "no complaints concerning Bitcoin have been received until now".
"We have no intention and no orders to track those who deal with Bitcoin," he added.
For Yusuf, a ban on Bitcoin would be the equivalent of outlawing the internet. "The reasons are illogical. Terrorism, money laundering and electronic crimes can also be facilitated through the internet and the dollar. Should we forbid the internet and the dollar?" he said.
"The problem lies in the usage, not the Bitcoin itself," he added.
In August, Reuters reported that Egypt's first Bitcoin exchange was expected to go live, but the launch was postponed indefinitely.
Since it is illegal to deal in Bitcoins in Egypt's exchange market, both Omar and Yusuf trade in Bitcoin on behalf of their Egyptian clients in exchange markets abroad.
A bubble about to burst
On Wednesday, Bitcoin, the world's largest and best-known cryptocurrency, fell to half its record peak of almost $20,000 (354,340 EGP). By Thursday, it recovered by around 18 percent.
On 9 January, the Central Bank of Egypt (CBE) warned against the high risk of cryptocurrencies in a statement, saying they are highly unstable due to "uncontrolled speculation, which makes investment in them risky, and implying high potential losses".
The CBE confirmed that transactions within Egypt are only "limited to the official currencies approved by CBE only," which does not include Bitcoin.
The series of volatile swings has got Mohamed and others worried that it is a bubble that will eventually burst.
"We, the people who dealt with it when it was for only a few cents, know it's a bubble. This is neither a fair nor a rational market price," Mohamed said.
Even with this instability, Mohamed says he will continue to try to capitalise on it before it "plunges to $5000," as he expects. But Selim says it's difficult to predict what will happen next.
"There is uncertainty in the market. All prospects are open. It may go up or down. There are no rules," she said.
Omar says that "the market is currently worried and unstable" when it comes to Bitcoin.
The ambiguity has not pushed any of Omar's clients into rushing to sell their Bitcoins, hoping that the price would go up again; but new market entrants have been discouraged.
Selim, however, remains positive about the cryptocurrency, regardless of its volatility.
"Despite the sharp decline in the Bitcoin price nowadays, it is still higher than a year ago," she said. "No one can assert that Bitcoin is far from turning into an economic bubble. But it may be that it has limited risks compared to traditional bubbles such as the mortgage bubble."
"Because it has greater flexibility and greater resilience to shocks than traditional assets and it has already faced a lot of bad news, the developers of the blockchain series are continuously creating new developments and methods in Bitcoin transactions to face market volatility."
Potential benefits
Selim recommends that the "CBE tries to organise and monitor the Bitcoin transactions, and tries to utilise it in exchange markets like the UAE".
"What if we open an organised door to millions of Bitcoin users to trade in Egypt? [They could] come as tourists and pay their Bitcoins, buy Egyptian pounds or invest in the Egyptian stock market? I think there are benefits," she suggested.
Yusuf contends that the main issue is the authorities fearing activities they cannot see or monitor.
"They ban it, as they can't monitor it. If they could monitor it, they would permit it. It's as simple as this," he said.