Trump calls on Qatar to "stop funding terrorism", Turkey offers Qatar military support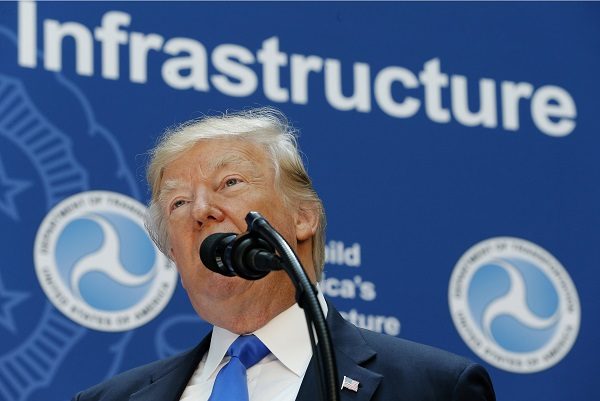 By: Steve Holland and Yeganeh Torbati
Source: Reuters via MuslimVillage
WASHINGTON (Reuters) – U.S. President Donald Trump on Friday called on Qatar to stop funding terrorism as his state department urged Arab states to ease their blockade on the country and calm tensions that intensified with a Turkish offer to send military forces to aid its Qatari ally.
Trump said he spoke with regional leaders in the wake of a recent meeting in Riyadh, Saudi Arabia and he had decided it was time to call on Qatar to end its support of terrorist groups.
Saudi Arabia, the United Arab Emirates (UAE), Egypt and Bahrain severed ties with Qatar on Monday over long-standing allegations that Doha was courting Iran and fomenting instability in the region.
"The nation of Qatar unfortunately has historically been a funder of terrorism at a very high level," Trump told reporters at the White House.
"We had a decision to make, do we take the easy road or do we finally take a hard but necessary action. We have to stop the funding of terrorism. I decided … the time had come to call on Qatar to end its funding."
Gulf allies tightened their squeeze on Qatar on Friday by putting dozens of figures with links to the tiny, wealthy nation on terrorism blacklists.
Taking what appeared to be a different position to Trump's hard line, U.S. Secretary of State Rex Tillerson made clear on Friday he expected all parties to end the crisis.
"We call on the kingdom of Saudi Arabia, the United Arab Emirates, Bahrain and Egypt to ease the blockade against Qatar," he said in Washington.
Tillerson told reporters at the State Department that the crisis, which has cut transportation links and trade, had begun to hurt ordinary people in Qatar, impaired business dealings and harmed the U.S. battle against the Islamic State militant group.
Qatar is home to a vital U.S. military base. Shortly after Tillerson's remarks, the Pentagon said that while the Qatar blockade was not affecting current operations against Islamic State, it was "hindering" the ability to plan for long-term operations.
He demanded that Qatar, as well as the other nations, take steps to curtail support for terrorism. Saudi Arabia and other Gulf states accuse Doha of supporting extremist groups, but Tillerson suggested that all sides needed to do more.
"The emir of Qatar has made progress in halting financial support and expelling terrorist elements from his country, but he must do more and he must do it more quickly," Tillerson said. "Others must also continue to eliminate factions of support for violent organizations within their own borders."
In an apparent escalation of the crisis, staff at Al Jazeera, Qatar's influential satellite television news channel which often infuriates the rulers of the Arab world, said its computer systems had come under cyber attack.
Riyadh, Cairo and their allies accuse Qatar, the world's richest country per capita, of supporting militant Islamist movements across the region. They have imposed what Qatar says is a blockade of shipping and air traffic and closed Qatar's only land border, causing panic buying at supermarkets and provoking confusion and anxiety across the population.
Qatar, which has developed an assertive foreign policy over the past decade, denies that it supports militants and says it is helping to reduce the threat of terrorism by backing groups that fight poverty and seek political reform.
Foreign Minister Sheikh Mohammed bin Abdulrahman Al Thani called the moves by Arab neighbors and others "clear violations of international law and international humanitarian law.
"They will not have a positive impact on the region but a negative one," the minister said during a visit to Germany.
Qatar has vowed to ride out the isolation imposed on it by fellow Arab states and said it would not compromise its sovereignty over foreign policy to resolve the region's biggest diplomatic crisis in years.
(Additional reporting by William Maclean and Rania Gamal in Dubai, Andrea Shalal in Germany; David Alexander and Yeganeh Torbati in Washington; Writing by Peter Graff' Editing by Cynthia Osterman and Andrew Hay)