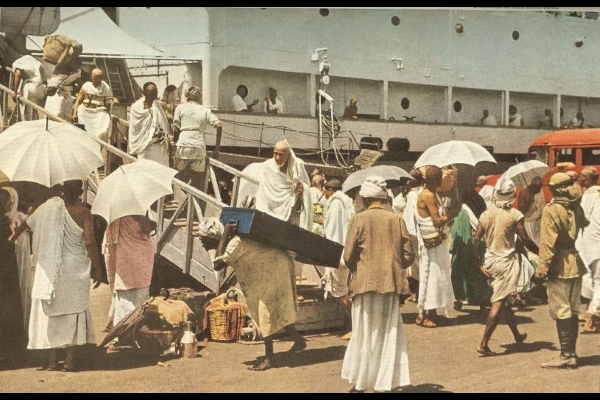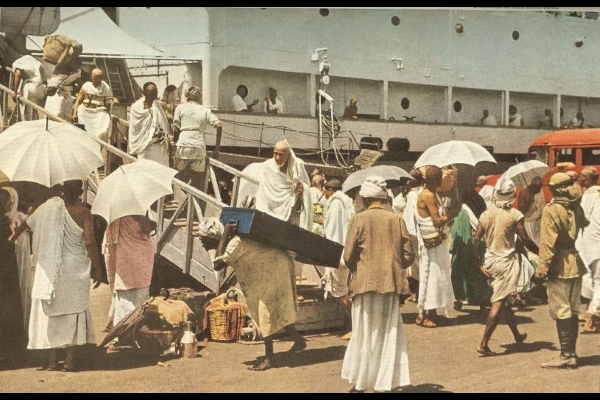 By: Areeba Falak
Source: Sunday Guardian Live (India)
Though India's Minister for Minority Affairs Mukhtar Abbas Naqvi has announced that the ship route for Haj pilgrims, discontinued in 1989, would be re-started by 2018, several questions have been raised by experts, as well as members of state Haj committees, about the massive preparations needed to be done for the proposed project in a short period of time.
Sources from the state Haj committees confirmed that so far, they have not received any formal communication from the Ministry to start preparations. However, suggestions had been sent by important state members to the Ministry about the legitimate concerns that should be taken into account while drafting the proposal for sea travel.
A source from a state Haj committee said, "If the amount of money that a traveller is able to save is only Rs 5,000-6,000 by sea travel, it will not make sense to revive the route because nobody would want to waste too many days on sea only to save this little amount of money. Reviving the sea route will only make sense if it involves at least half the cost of air travel."
According to a source in the Ministry, "The proposal has been made by us but a larger chunk of work is to be done by the Ministry of Shipping. A joint committee will be formed soon to coordinate work between the two ministries. The primary task of the committee will be to ascertain the cost of travel by ship for Haj pilgrims." Other important criteria that the Ministry of Shipping will have to work on include infrastructure availability and whether India has the required number of ships for Haj pilgrims.
SEA ROUTE -DISCONTINUED
Dr Syed Zafar Mahmood, founder, Zakat India Foundation, had served as First Secretary for Haj from India to Jeddah between 1988-91. Having served four Haj years, Dr Mahmood had been part of the report after which the sea-route was discontinued in 1989. He said, "We need to change our current Haj policy. It needs to become better. Though the government's intention is good in hoping to send more people to Haj and at a lower price, they are missing an important point that practically only the highest bracket of Muslims can perform Haj."
Dr Mahmood added, "Going to Haj by sea is anything but cheaper. It takes more days and hence increases the cost of stay in Haj house as well as in the Kingdom of Saudi Arabia, as people had to wait several extra weeks for ships to take them back home. When it was discontinued, it had strongly affected the selfish interests of the 'coolie community' of Mumbai where the sea port was."
ALTERNATE ROUTES
Khurshidul Hasan, a Haji and retired Railway Ministry official, said, "If an alternative route can be made available, then it should be allowed. Not everybody is comfortable to travel by air. Specifically, old people or people with heart conditions find it scary. The ministry should work on reviving the sea route, but the focus should not be on how to make it cheaper. Let the market price prevail; those who will not mind spending more days on sea and can afford will have the choice of an alternative route. It will also end the monopoly of airlines and make way for competition."
Dr Mahmood said, "An ideal policy for Haj would be to conduct a survey to ascertain the average savings of Indian Muslims. The cost of Haj travel should be based on average savings of Muslims in India instead of airlines determining the cost of the package. If this module is understood, policymakers would realise that Muslims across the world do not need any subsidy for Haj at all."