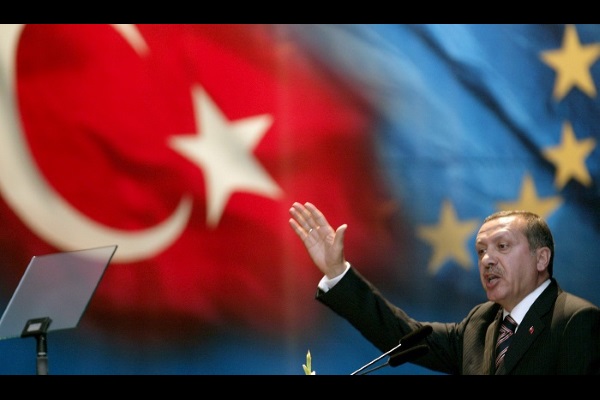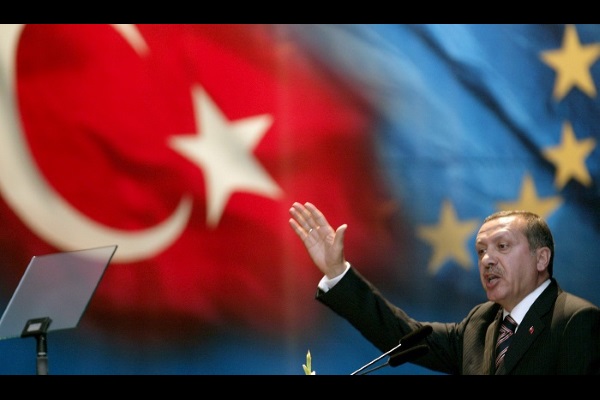 By: RFE/RL
Source: RFE/RL
The last day of campaigning is in full swing in Turkey ahead of a referendum on April 16 on enhancing the powers of President Recep Tayyip Erdogan and reworking the country's governing system.
Erdogan is scheduled to attend four rallies in Istanbul before campaigning concludes at 1800 local time (1700 Prague time) on April 15.
Officials from Erdogan's ruling Justice and Development Party (AKP) will also be holding rallies during the final hours of the campaign.
The referendum is taking place amid a state of emergency imposed after a failed coup attempt by members of the military in July. Tens of thousands have been jailed, including dozens of journalists, and media outlets have been closed down.
The opposition to the referendum has been hampered by restrictions on activities and a strong bias in the media in Erdogan's favor, according to observers, including the Organization for Security and Cooperation in Europe (OSCE).
A recent report by the OSCE said that over the past weeks "several senior politicians and civil servants, including the president, the prime minister and Antalya deputy public prosecutor [had] equated the 'No' campaign or its voters with terrorist organizations."
Erdogan has dismissed the findings of the report.
While Erdogan and his supporters say the proposed system will improve democracy and stability, opponents caution it would erode checks and balances — including the role of parliament, while politicizing the judiciary — and place too much power in the president's office.
Polls show a close race in Erdogan's bid to shift Turkey from a parliamentary system into a centralized presidential one. The "yes" camp is believed to have an advantage, but the often polarizing campaigning has been fraught with tension.
On April 14, Erdogan told state broadcaster TRT that after the referendum he and his government will review the future of Turkey's relationship with Europe.
Erdogan said Turkey, a long-time candidate country to join the European Union, had been unduly left waiting outside the bloc.
"Turkey is not their scapegoat. Everyone will know their place," he said.
Tensions have been running high between Turkey and Europe, especially Germany and Netherlands, during the campaign for the referendum. Erdogan labeled the actions of some western leaders such as German Chancellor Angela Merkel and Dutch Prime Minister Mark Rutte as "fascist," and accused them of behaving like "Nazis" for preventing Turkish government officials from campaigning in favor of the referendum among the Turks living abroad.
Erdogan has been at the helm of Turkey since 2003, first as prime minister and, since 2014, as president.
With reporting by AFP, Reuters, and dpa.
Copyright (c) 2017. RFE/RL, Inc. Reprinted with the permission of Radio Free Europe/Radio Liberty, 1201 Connecticut Ave NW, Ste 400, Washington DC 20036.