UN: up to 7 million Syrians in need of critical aid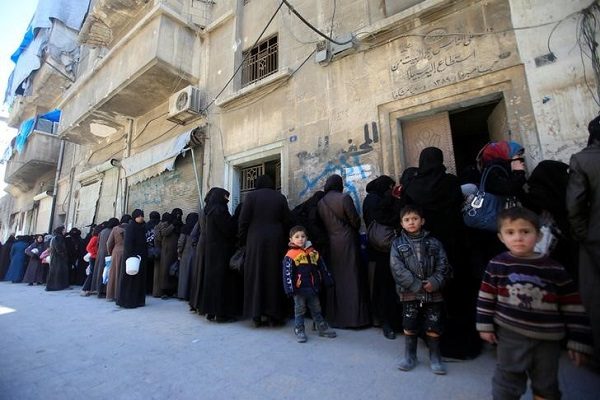 By: Farah Salhi
Source: Reuters via MuslimVillage
BRUSSELS (Reuters) – Up to seven million people are in critical need of food in Syria and the situation is getting worse every day as the war drags on, a senior official at the United Nations' food program said on Tuesday.
The war in Syria, which has entered its seventh year, has killed some 320,000 people, displaced millions and thrown civilians into dire living conditions.
"The number of people who are in need of food assistance in Syria has exceeded six-seven million, people who are in critical food need," Muhannad Hadi, the U.N. World Food Program's regional director told Reuters.
"As days pass, as months and weeks pass, the number of people who are in need is increasing. And the situation on the ground is not improving at all… In crisis like Syria, the ones who suffer the most are definitely the children."
Hadi, in Brussels for an international conference on Syria organized by the European Union, said WFP delivers food parcels to four million people in Syria and feeds nearly two million people in the neighboring states every month.
The EU contributes funding to the WFP Syria program, which, according to Hadi, is mostly restrained by the problems of reaching many parts of Syria.
According to the U.N., food production has dropped to an all-time low in Syria. Many farmers have had to abandon their land, unable to afford the soaring costs of seeds, fertilizers and tractor fuel.
Wheat output, vital for making flat loaves of bread which are a staple of the Syrian diet, has fallen very sharply.
(Editing by Gabriela Baczynska and Stephen Powell)