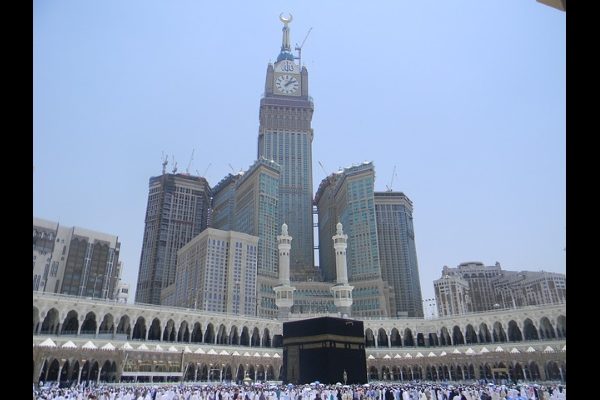 By: RFE/RL
Source: RFE/RL
Saudi Arabia says Iranian pilgrims will take part in this year's annual hajj pilgrimage, after they did not attend last year amid tensions between the countries.
The Saudi Ministry of Pilgrimage said the sides had finalized arrangements for Iranians' participation in the pilgrimage scheduled for September.
The ministry said in a March 17 statement that "all pilgrims from all the different nationalities and backgrounds."
Iranian pilgrims did not attend the hajj last year for the first time in 30 years after the governments of mostly Sunni Saudi Arabia and mostly Shi-ite Iran failed to agree on security and logistics.
The dispute followed the death of nearly 1,000 pilgrims during a stampede during the 2015 hajj. Iran said 464 of its citizens died and blamed the disaster on Riyadh.
Ties worsened further between the two regional rivals when Saudi Arabia executed a Shi'ite cleric in January 2016, prompting angry Iranian protesters to storm the Saudi embassy in Tehran.
Riyadh responded by severing diplomatic relations with Iran.
Based on reporting by AFP and dpa.
Copyright (c) 2017. RFE/RL, Inc. Reprinted with the permission of Radio Free Europe/Radio Liberty, 1201 Connecticut Ave NW, Ste 400, Washington DC 20036.