Syrian troops take Aleppo neighborhood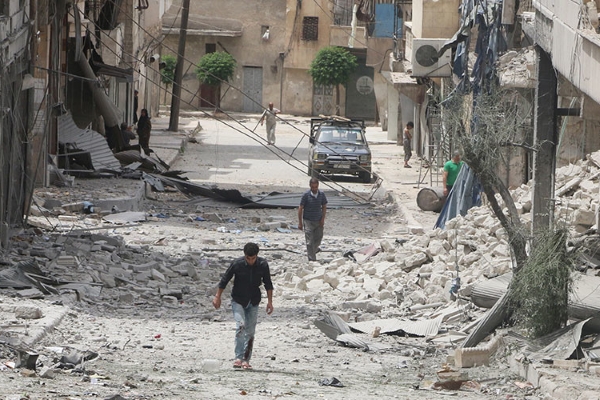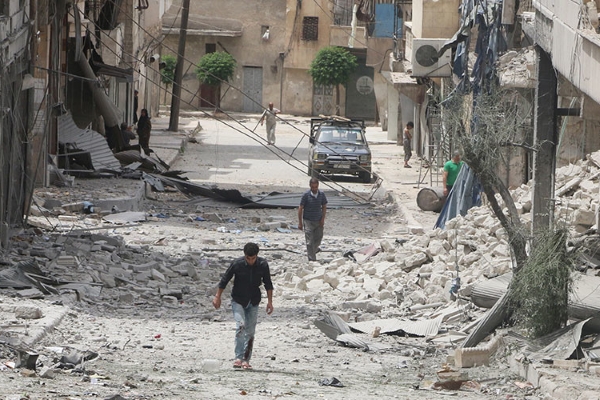 By: VOA News
Source: VOA News
Syrian troops have seized a central neighborhood in the northern city of Aleppo from rebel forces, according to reports on state television and the Britain-based Syrian Observatory for Human Rights monitoring group.
After capturing the neighborhood of Farafra, government forces continued to engage rebel troops in the same area near the famous citadel in Aleppo.
A rebel official from an Aleppo-based faction said Syrian and Russian warplanes and artillery pounded a number of areas in and around the city as ground forces gathered to reinforce the strikes.
The capture of Farafra follows other sieges by government forces in recent weeks in eastern rebel-held neighborhoods, in which scores of people were killed and a number of buildings destroyed.
Relief workers from the Society of Anglican Missionaries and Senders, writing on Twitter, said the dead included children. They also said medical personnel and hospitals are "overwhelmed," with no additional supplies arriving.
'Intent on taking Aleppo'
The Syrian Observatory for Human Rights says nearly 250 people have been killed in Aleppo and outlying areas since a shaky cease-fire disintegrated earlier this month. That truce, negotiated by Russian and U.S. diplomats, was called to allow aid workers to distribute critically needed food and medicine to hundreds of thousands of civilians cut off from supplies.
Observers, however, pointing to the deadly bombing of a relief convoy last week near Aleppo, say the cease-fire failed almost from the beginning. U.S. Secretary of State John Kerry Monday said the government of Syrian President Bashar al-Assad and its Russian allies "seem intent on taking Aleppo and destroying it in the process."
The Syrian army's new offensive seems to be aimed at regaining control of Aleppo. Doing so would deal a blow to the five-year-old rebellion against Assad.
Fighting in Aleppo, Syria's largest city, has been underway since 2012. During this time, Aleppo has been roughly divided among government troops and rebel militias, Islamic extremists and Kurdish fighters.
Since 2012, a year after the country erupted into civil war, U.N. officials estimate that 400,000 people, most of them civilians, have been killed.