UN: "lethal escalation" of violence in Syria, Aleppo being crushed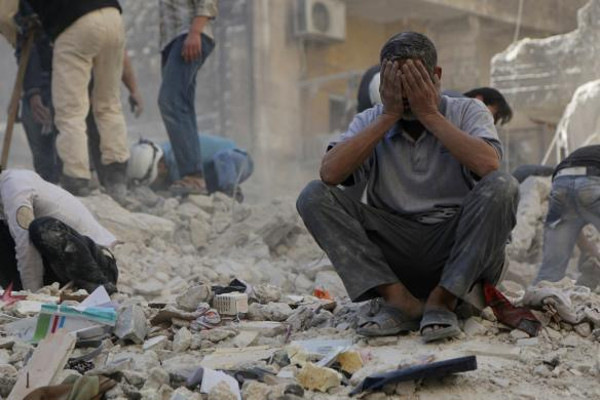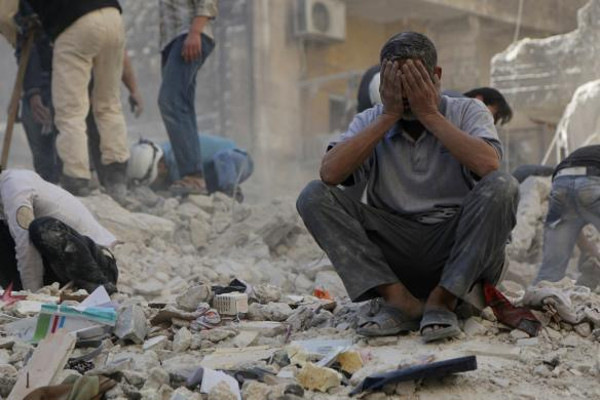 By: PanARMENIAN.Net
Source: PanARMENIAN.Net
Escalating violence across Syria which has seen a fragile truce agreement unravel and peace talks collapse could release new levels of horror, the UN human rights chief said on Friday, April 29 saying all parties have shown a "monstrous disregard" for civilian lives, Reuters reports.
"The cessation of hostilities and the Geneva talks were the only game in town, and if they are abandoned now, I dread to think how much more horror we will see in Syria," Zeid Ra'ad al-Hussein said in a statement, urging all sides to step back from a return to all-out war.
"The violence is soaring back to the levels we saw prior to the cessation of hostilities. There are deeply disturbing reports of military build-ups indicating preparations for a lethal escalation," Zeid said.
Peace talks in Geneva aimed to end a war that has created the world's worst refugee crisis, allowed for the rise of Islamic State and drawn in regional and major powers, but the negotiations have all but failed and a cessation of hostilities agreement to allow them to take place has collapsed.
Air strikes late on Wednesday destroyed a hospital and killed dozens of people in rebel-held areas of Aleppo, including children and doctors, in an attack that a U.S. official said appeared to be solely the work of the Syrian government.
Violence over the past week has killed at least 202 civilians across rebel- and government-held areas of Aleppo, the Syrian Observatory for Human Rights said on Friday.
"Reports are coming in from Aleppo, Homs, Damascus and Rural Damascus, Idlib and Deir ez-Zour of mounting civilian casualties," Zeid said.
"In the context of such an abysmal situation, the persistent failure of the Security Council to refer the situation in Syria to the International Criminal Court is an example of the most shameful form of realpolitik," he said.
"In the minds of many, the worlds great powers have in effect become accomplices to the sacrifice of hundreds of thousands of human beings, and the displacement of millions. There is currently no disincentive for any of the many war criminals in Syria to stop contributing to the wild spiral of killing and destruction that has engulfed the country."
MV Editor's Note: Readers who would like to donate to this cause may do so via charities like MuslimAid and trusted other charities*
* – MuslimVillage provides links to charities as a public service based on publicly available information and not as a recommendation or endorsement of any particular charity or group of charities.