Female Air France crew oppose Tehran hijab rules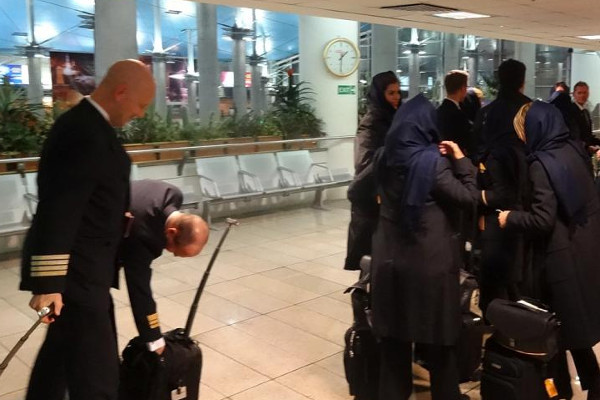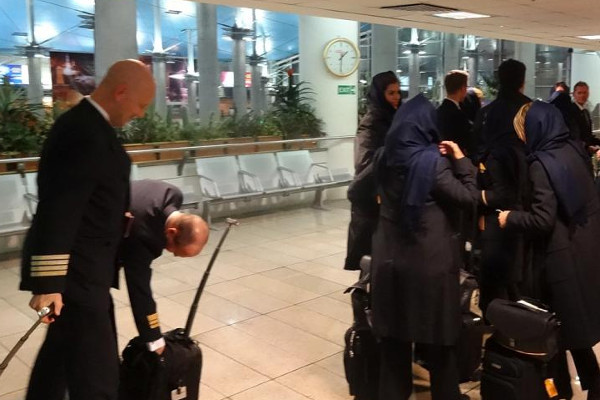 By: RFE/RL
Source: RFE/RL
Some female Air France flight attendants have been protesting an airline rule that they must cover their hair when Air France resumes flights to the Iranian capital, Tehran, on April 17.
"Every day we have calls from worried female cabin crew who tell us that they do not want to wear the head scarf," a union representative, Christophe Pillet, told AFP on April 2.
French media reported that Air France has sent a memo informing female cabin crew they would be required to wear trousers and long jackets, in addition to covering their hair with a scarf when leaving the aircraft in Tehran.
The hijab became compulsory for women in Iran after the 1979 revolution and the creation of an Islamic republic.
Foreign women traveling to Iran are also required by law to wear the hijab.
Flore Arrighi, head of the UNAC flight crews' union, said: "It is not our role to pass judgment on the wearing of head scarves or veils in Iran."
She said the cabin crew members are denouncing the policy because it is compulsory.
She also said female cabin crew must be given the right to refuse working on flights to Tehran.
Air France has defended the decision, saying that the rule is respected by all other international airlines that have flights to Iran.
Air France announced in December that it would resume Paris-Tehran flights after an eight-year gap.
Based on reporting by AFP, Le Point, and The Telegraph