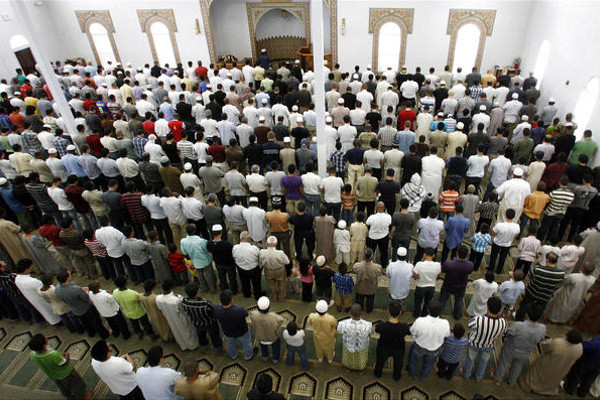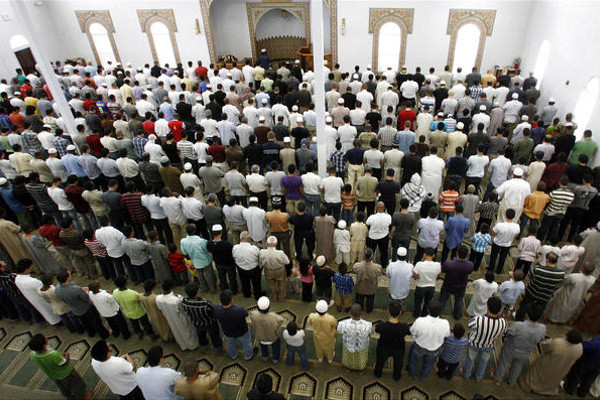 By: RANDALL CARLISLE
Source: Good4Utah.com
The faces of terrorists around the world claiming to be Muslims, are not the same faces you see of Muslims in Utah.
Those terrorists preach violence and death and commit atrocities claiming many lives. "We don't believe in violence, We don't believe in torture or murder or anything like that," says Sunny Nisar, a well known member of Utah's Muslim community.
Sunny invited Good 4 Utah's Randall Carlisle into his home to meet his family. His wife Iram. Daughters 10-year-old Iman and 6-year-old Anum, and their son, 2-year-old Azan, who was still asleep. They said their prayers before sunrise. They pray 5 times a day. Sunny says there's a good reason for this. "To remember Allah, God, in every day, every aspect of your life."
His daughters enjoy the prayers. 6-year-old Anum, "I feel good when I finish praying, because it makes me happy."
10-year-old Iman says "like once we're done, I feel like fresh and stuff. When I"m tired and I pray, like I feel better and stuff."
After prayers, mom fixed breakfast for the kids, then dad drove them to a public school in Salt Lake City, just like any other family in Utah.
Later we followed Sunny to his restaurant, Curry Fried Chicken on State Street. It was packed at lunch. Folks told us they don't mind waiting because they love the food.
The day we did the story was Friday, a special day for Muslims, so the whole family went to the Mosque in West Valley for the weekly sermon and prayers.
Islam is one of the fastest growing religions in Utah. According to the Islamic Society of Salt Lake, in ten years they've grown from 25 thousand members to 50 thousand, through births, people converting, and refugees from other countries.
The sermon on this day was about peace and doing good. These Muslims don't consider ISIS or anyone committing bloodshed in the name of Allah, to be true Muslims.
Sunny looks at those terrorists like this, "what they did is inhumane to do. Crimes against humanity like that.. In our religion, they say to kill one human is to kill all of humanity."
His Wife Iram agrees, .."We are cooperative people. We are good people. I don't want people thinking about bad stuff. We're not killers."
They say the 72 virgin story when terrorists go to heaven just isn't true. That jihad isn't a war against Christians or westerners, it simply means a struggle within while trying to find God.
Reporter Carlisle asked top state investigators if they're watching any radicals locally. They said there are no credible threats and they don't focus on specific religious or ethnic groups.
Local FBI officials say they're always on watch, "to assess any allegations of violent radicalization which may pose threats to our local communities."
Local Islamic leaders tell ABC 4 they know of no radical members in their congregation and they would cooperate fully with local law enforcement if they were concerned about a member. They simply want to focus on living good lives.
After prayers at the Mosque, the extended Nisar family gathered at another family restaurant, Curry In A Hurry. They do this every week. Family is important. From the oldest to the youngest they're proud to be Muslim and the values the religion stands for.
Little Anum puts it like this, as only a child can do, "I like to be good to people. Why? Because that's being good and if I be bad, then I'll be bad and I don't want to be bad."