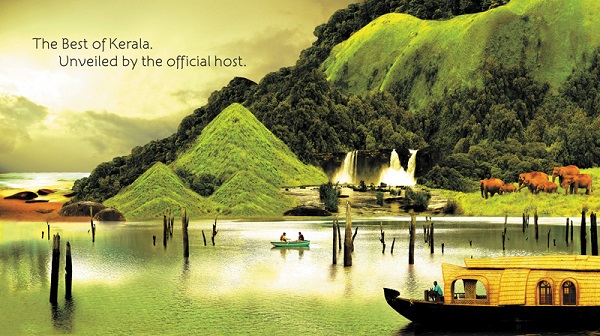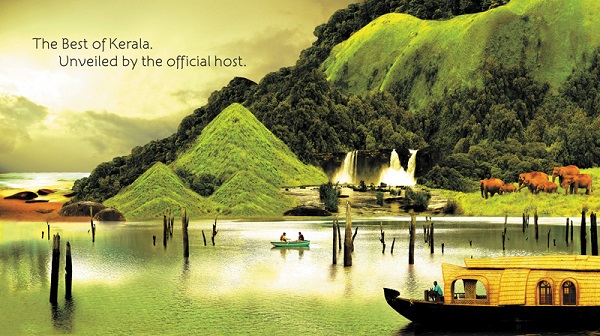 By: Sohini Das
Source: Business Standard
On holiday with his wife last summer in Singapore, Atiq Khan kept looking for Indian and Pakistani restaurants. "You could be sure they would serve halal food there," says the 32-year-old radio professional from Ahmedabad.
The tourism industry seems to have smelled business in Khan's quest.  Latching on to the growing demand for halal food by travellers like Khan, tour operators have begun offering customisation of trips to Muslims.
Halal literally means that which is ethical, permissible, the Muslim equivalent, loosely speaking, of Jewish kosher guidelines. Tour operators who deal in halal-themed packages point out that the observant Muslim would typically avoid alcohol or areas where there could be nudity, like certain beaches. They look for hotels that would not only serve halal food but also prefer those that have separate swimming pools and spa facilities for men and women or ones that have separate prayer rooms or prayer mats in rooms etc.
Halal tourism, the industry-preferred term for Muslim-friendly tourism, is fast emerging as a niche segment globally, and India too has woken up to its potential. The reasons are simple; global Muslim spending on outbound travel has increased 7.7% to reach $140 billion in 2013 (excluding Hajj and Umrah) and is expected to reach $238 billion by 2019, according to the State of the Global Islamic Economy 2014-15 Report that is commissioned by Dubai Islamic Economy Development Centre  and is developed by Thomson Reuters in collaboration with DinarStandard.
As Gurdeep Sahni, president of the Outbound Tour Operators Association of India (OTOAI) points out, "Halal Tourism is not a new idea. Muslim travellers within and outside India have always chosen a specific kind of food etc. It is now that several tour operators have started offering halal-themed packages to attract this segment and it is particularly popular in group tourism. We can say there is more awareness and with disposable incomes going up tourism is no longer considered a luxury, but a part of life."
However, there are still no industry figures available for the size of this niche segment in India.  Sahni points out that of the 18.6 million people who travelled out of India in 2013, the share of halal-conscious tourists is likely negligible and therefore difficult to ascertain.
When it comes to inbound tourists, it stood at 5.6 million between January to September this year, clocking a 4.6% growth over 4.8 mn in the same period last year. What's more significant here is that, countries like Bangladesh, Pakistan, Afghanistan, UAE, Oman, Malaysia regularly feature on the top 15 countries list in the overall tourist arrivals. A look at the latest statistics shows that Bangladesh ranked first with 15.79% and 18.81% share of foreign tourist arrivals in August and September respectively. Malaysia accounted for 3.54% and 4.72% respectively in these two months. September arrivals saw Pakistan (1.61%) and Afghanistan (1.27%) feature in top 15, while August had Oman (2.46%) and UAE (1.79%) in the top 15 countries list. One can safely assume that most of these tourists were halal-conscious travellers.
Sarabjit Singh, vice chairman, Federation of Association in Indian Tourism & Hospitality or FAITH, which has been formed by the representatives from the top 10 national tourism industry associations says, tour operators have been servicing Muslim clientele from West Asia and other countries by customising their stay and food during their India visit since long. "Of late, there is more awareness and as such the demand is slowly picking up for such customised trips," he adds.
As such, Kerala has led the way when it comes to Halal tourism in India, primarily due to its links with the Middle East through expats and the state tourism department's marketing initiatives to attract tourists from West Asia. State tourism minister A P Anilkumar has led roadshows in Saudi Arabia and the state has seen a steady influx of tourists from that region. According to tour operators in Kerala, in the last five years tourist arrival from West Asian countries, especially Saudi Arabia has grown at an average rate of more than 50%.
Taj Travels and Holidays, which specialises in halal packages, says that another emerging segment in this is that of medical tourism. "People from UAE come as medical tourists and this has further added to the halal tourism demand," says one senior official of Taj Travels which has now started focusing on medical tourism to tap this potential.
Tourism booking website for the Halal-conscious traveler HalalBooking.com which saw its sales triple in the first three quarters of 2015 calendar year, said on its website, "Halal tourism is growing at six per cent per annum, faster than any other travel sector. Subsequently, the global halal travel market is projected to be worth approximately $ 200 billion by 2020."
At the same time, India's travel and tourism economy is poised to grow 7.5% in 2015 over last year, exceeding the 6.9% growth estimated for South Asian region, according to the World Travel and Tourism Council. India is trying to raise its share of foreign travel arrivals to 1% of the total global tourists over the next couple of years from a current 0.64 per cent. With a natural advantage of availability of halal food and a large Muslim population, halal tourism might just emerge as a key growth driver for India's inbound tourist potential.