US to accept 10,000 Syrian refugees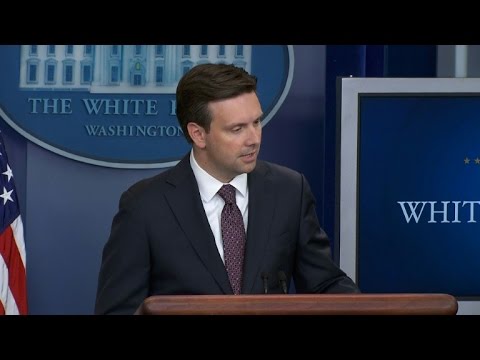 By: Mike Richman
Source: VOA News
The United States says it will accept at least 10,000 Syrian refugees in the coming year and increase humanitarian assistance for those fleeing the violence in Syria. This comes as some U.S. lawmakers are pressing the Obama administration to do more to address the refugee crisis.
The U.S. has taken in about 1,500 Syrian refugees since the civil war broke out in that country more than four years ago.
On Thursday, the United States announced plans to help Syrian refugees more, saying it will accept at least 10,000 of them in the coming year.
The White House said President Barack Obama agreed to let the refugees in the country starting next month.
"The president has directed his team to consider how we can further scale up our response.  And one thing that the United States can do is to begin to admit more Syrian refugees into the United States," said White House spokesman Josh Earnest.
The White House has been under pressure to do more to address the humanitarian crisis in Europe.
On Wednesday, Republican U.S. Senator John McCain made an emotional speech urging the U.S. to better assist the Syrian refugees.  He stood next to an enlarged photo of a 3-year-old Syrian boy whose body washed up on shore after he drowned, along with his brother and mother, when their small boat capsized as it headed for Greece.
McCain said that image has "haunted the world."
"But how can the American people reconcile these words with pictures of dead children and desperate refugees literally running for their lives?  How can President Obama say it is our moral obligation to do what we can to prevent the worst atrocities in our world, but refuses to do anything to stop the atrocities that are occurring every single day in Syria and across the Middle East?" asked McCain.
The White House announcement Thursday came as record numbers of migrants streamed through the Balkans into Hungary, forcing Austria to suspend cross-border train services because of "massive overcrowding."
Hungary is a major transit point for refugees hoping to reach Germany and other Western European countries.