Syria: more violence as Druze minority joins anti-government protests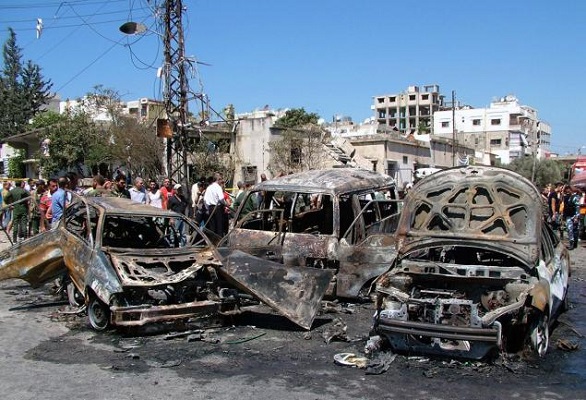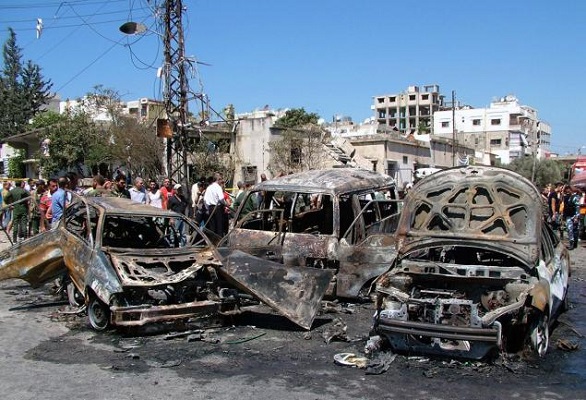 By: VOA News
Source: VOA News
Anti-Syrian government violence spread on Saturday in the heartland of the country's Druze minority, a day after the assassination of a prominent anti-government cleric in explosions that also killed at least 25 others, activists and pro-government media said.
Supporters of Sheikh Wahid Balous, who was the leader of a powerful Druze militia, blamed the government for the twin car bombings that killed him in southwestern Sweida province, an area that had largely stayed on the sidelines of the country's civil war, the Britain-based Syrian Observatory for Human Rights said.
Syrian TV footage showed mayhem in the aftermath of the explosion, with civilians scrambling to remove the injured from the scene as a huge cloud of black smoke billowed above.
"Six members of regime security forces were shot dead on Friday night," Observatory chief Rami Abdel Rahman said.
The deaths followed news of Balous's assassination, when angry local residents, some of them armed, attacked two security branches in Sweida.
The cleric was a prominent critic of Syrian President Bashar al-Assad, calling on youth in the Druze stronghold of Sweida province to refuse to serve in the military.
He was also a critic of the Islamic State militants who have taken over a third of the country and are fueling the civil war that has killed more than 250,000 and left more than one million wounded.
Clashes between IS jihadists and rebels for control of an opposition stronghold in northern Syria continued Saturday, after at least 47 fighters from both sides were killed in battles the day before.
Twenty Islamist and other rebel fighters were killed in the clashes in Aleppo province throughout Friday, along with 27 IS jihadists.
The fighting was centered on the town of Marea, a key rebel bastion that IS has been trying to capture for months. Clashes are ongoing around the town, which rebel forces still control, as well in villages in the surrounding area.