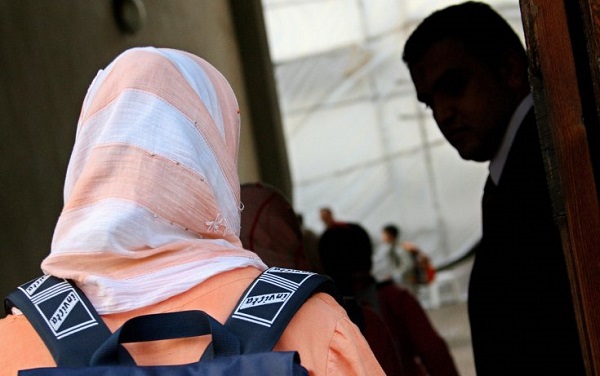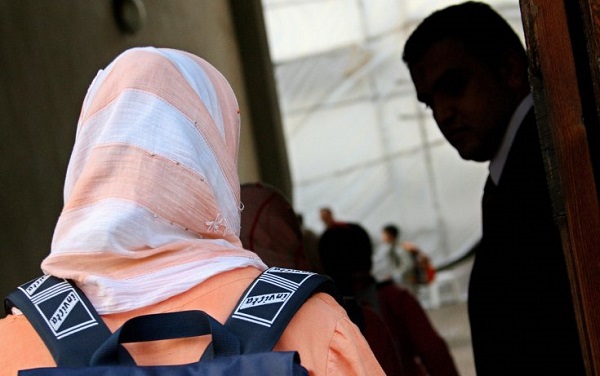 By: Yara al-Wazir
Source: Al Arabiya News
In the summer scorching heat wave taking over the Middle East, women in Egypt report that they are struggling to find solace at the beach, swimming pools, restaurants or even in some residential compounds. Veiled women are claiming that business owners are turning them away because of their veil.
In the West, hijab-wearing Muslim women have made headlines after facing public scrutiny. Yet they continue to wear the hair-covering garments, citing religious freedom. While it's easy to find excuses for anti-Muslim bigotry in the West, mainly bred on the anti-Muslim and xenophobic semantics of public media, I struggle to understand why this is happening in Egypt – both why business owners are turning customers away, and why veiled women want to be there in the first place.
Why do restaurants care how their customers style their hair?
A hijab is exactly that: a hairstyle. It is a statement that a hairstyle can be hidden, veiled, and covered. Despite what anyone may say, it has no impact on how much a customer contributes to the income of a restaurant. After all, that's what restaurants are after – money. At what point did restricting the religious freedoms of 90 percent of an 80-million population become good for business? This certainly can't be good for their trade.
"A hijab is exactly that: a hairstyle. It is a statement that a hairstyle can be hidden, veiled, and covered."
The argument is that the ambiance is being tainted and that customers are complaining because they feel uncomfortable. This discomfort is due to the fact that in some cases, the same restaurants that turn veiled women away are serving alcohol.
Why would a veiled woman want to be at a bar in the first place?
A difficult and controversial thought plagues my mind: what is a veiled woman doing in a place that serves alcohol in the first place, given that by many interpretations, alcohol is banned in Islam? The hijab is one of the most beautiful ways in which a woman shows her respect for her religion, but being in the presence of alcohol is a juxtaposition.
To a completely impartial onlooker, veiled women around alcohol are the equivalent of going to a restaurant during Ramadan while fasting, and not ordering anything. While the atmosphere at restaurants is great, and many friends may be there, it doesn't quite add up, nor does it look right.
What a woman wears is none of anyone's business
Perhaps this is the predicament that plagues business owners too, however it doesn't change the fact that what people choose to do whilst sporting various hairstyles is none of anyone's business.
However, the ban on veiled women in Egypt isn't restricted to restaurants, rather to clubs, bars, and beaches. Business owners have even put up signs claiming that it makes other customers "uncomfortable."
The discomfort that customers reportedly experience may be due to a subconscious feeling of guilt. This too is none of anyone's business.
In order to get over Egypt's discomfort with juxtapositions associated with the veil, veiled woman can simply boycott the businesses that refuse them entry, and encourage their peers to do the same. Once businesses begin to lose customers, they may remember why they started in the first place: to serve customers, regardless of their hairstyle.
The views expressed in this article are the author's and do not necessarily reflect those of MuslimVillage.com.