'Almost quarter of a million people' dead in Syria war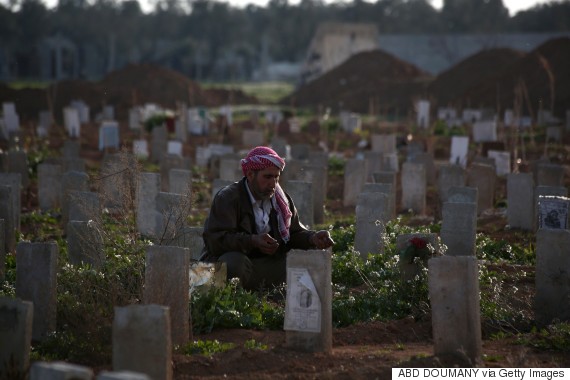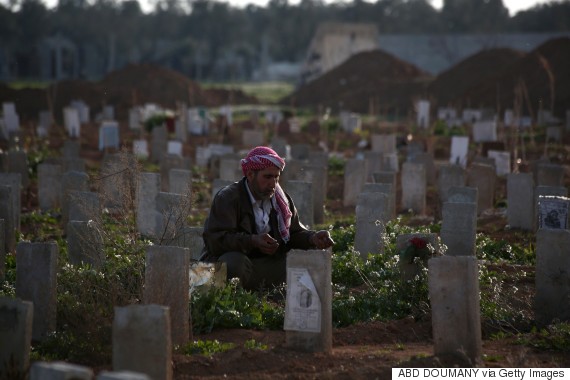 By: Agencies
Source: MWC News
Almost a quarter of a million people, including nearly 12,000 children, have been killed in Syria's conflict since it broke out in March 2011, a UK-based activist group has said.
The Syrian Observatory for Human Rights (SOHR) said on Friday that it had documented the deaths of 240,381 people, up from its tally of 230,618 announced on June 9.
The latest death toll shows that 11,964 children were among 71,781 civilians killed in Syria.
At least 88,616 regime forces were killed – or one thirds all deaths documented by the SOHR – including 50,570 soldiers, with the rest made up by allied fighters.
The monitor, which relies on a wide network of sources on the ground, put the death toll for rebel fighters at 42,384 and said 34,375 foreign fighters had also been killed in Syria.
The identity of another 3,225 people killed in the conflict remains unknown, according to the observatory.
The fate of 30,000 people who have gone missing in Syria, including 20,000 said to be held in Syrian jails, was not documented in the toll.
It also did not take into account the fate of thousands of loyalist forces held by rebel factions or by the Islamic State in Iraq and the Levant group.
The Syrian conflict began with anti-government protests before spiralling into a multi-front war after a brutal regime crackdown.
Diplomatic pressure
The news comes as the UN Security Council voted unanimously on Friday to set up a panel to identify who is behind deadly chlorine gas attacks in Syria, which the West blames on President Bashar al-Assad's regime.
Russia, Syria's veto-wielding ally, endorsed the measure during a vote at the 15-member council that marked a rare display of unity over how to address the conflict.
Under discussion for months, the US-drafted resolution sets up a team of experts tasked with identifying the perpetrators of the chemical weapons attacks and paves the way for possible sanctions to punish them.
Ban has 20 days to form the panel and make recommendations about how the investigation will be conducted. The panel would then make its first report within 90 days.
Meanwhile, there are signs that Syria's government is looking for a diplomatic way to end the war.
Syrian Foreign Minister Walid al-Muallem has paid a rare visit to the Gulf, the first in four years.
Syria's state news agency said the pair talked about "constructive efforts" to end the war.
Oman has been a mediator in the conflict and has a history of relations with Syria's close ally Iran.