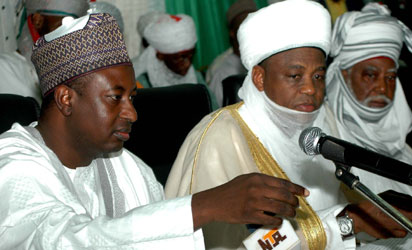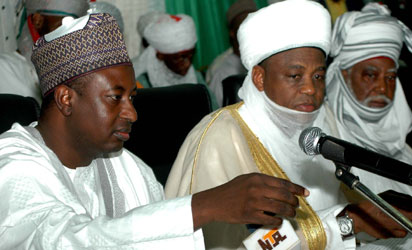 By: World Bulletin
Source: World Bulletin
Nigeria's highest Muslim body, Jama'atu Nasril Islam (JNI) has declared its opposition to mounting calls to ban the hijab following a spate of suicide bombings in which the perpetrators used the head covering to conceal explosives.
"We are certainly not going to support any ban on the hijab under whatever guise," Khalid Aliyu Abubakar, secretary-general of the JNI.
According to Abubakar, the policy of singling out Muslim women wearing hijab – within the context of government counterterrorism measures – "would amount to profiling" on the basis of religion.
Amid a rising tide of suicide attacks by the Boko Haram militant group in Nigeria's volatile northeast, security agencies have deployed more female agents to stop and search women wearing the Muslim headscarf.
Abubakar, however, said the JNI was also opposed to the frisking of "all Muslim women" by security agencies, "except, of course, where there is strong suspicion."
"In law, everyone is presumed innocent until the contrary is established," he said.
According to Abubakar, such measures aren't only discriminatory, but also fail to resolve the root cause of the problem.
"The hijab is being blamed as if it were the hijab itself that was carrying out these dastardly acts," he said.
"Some women [smugglers] hide cocaine in their pants, but I haven't heard of the government banning pants," he asserted, noting that – in some cases – male suicide bombers had used the hijab to conceal their deadly payloads.
Rather, he called on the country's security agencies to combat the trend by adopting modern methods of crime detection.
"The rest of the world now uses forensics and takes a scientific approach to crime detection," he said. "Nigeria should do the same."