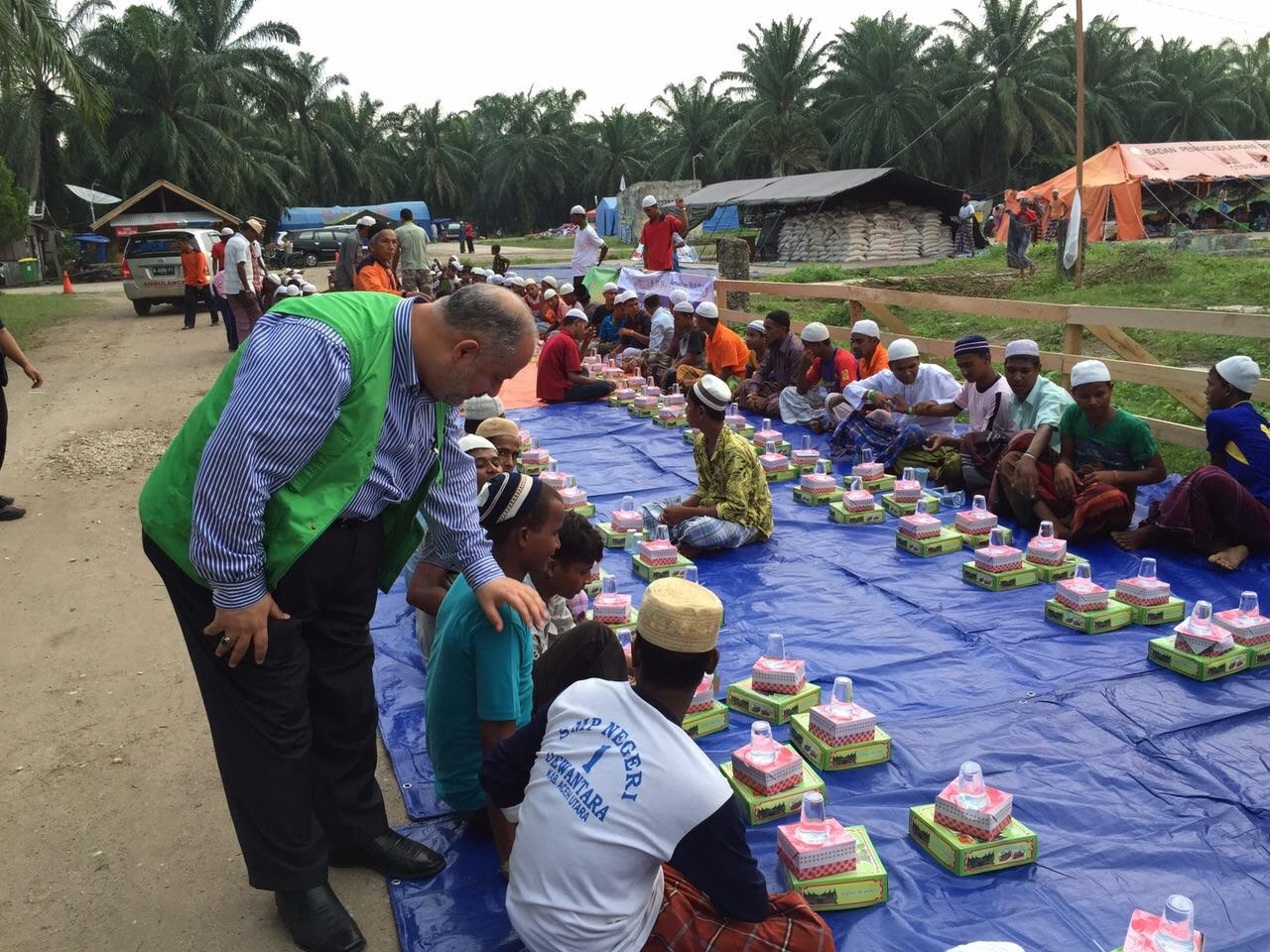 By: MuslimVillage
Source: MuslimVillage
Human Appeal International Australia's director Bashar Al-Jamal  spent the first days of Ramadan in Indonesia supervising the distribution of aid to poor Indonesian families alongside the Rohingyan refugees in Indonesia.  The current situation of the Rohingya has forced them to flee their home country of Myanmar, leaving them to the mercy of people smugglers and travelling in ships rife with disease with many deaths resulting from the ships sinking.
The first phase of the distributions took place at Muara Angke in North Jakarta. There were many poor and needy families that would be struggling during Ramadan. 156 families received food parcels and a "Feed the Fasting" Iftar was set up for the families as well. They were highly grateful for the aid they had received.
The next phase of the distributions took place at a Rohingyan Refugee camp in Bayuen, Aceh Timur. Upon meeting the Rohingyan refugees, their suffering became more apparent as they all had their own stories detailing their perilous escape from Myanmur and the horrid conditions they faced on a daily basis, as well as the loss of their loved ones. Their journey on the boats in a desperate escape from their home country was filled with severe hardship as many were malnourished due to inadequate access to food and water.
Among those were sister Anwara Begum, forced to flee Myanmur and had spent three and a half months on a boat before finding refuge in Indonesia. Over 1150 benefited from the distribution of hygiene kits,food parcels and the iftar provided for the refugees. Both the Indonesian families and the Rohingyan refugees are thankful to Human Appeal for the aid that they have received
Donate now to help by visiting https://www.humanappeal.org.au/emergency/burma-appeal-2015 or call 1300 760 155