Bosnian Muslims targeted by ISIS recruiters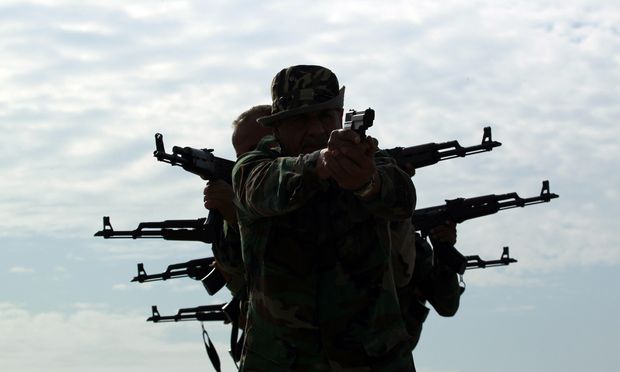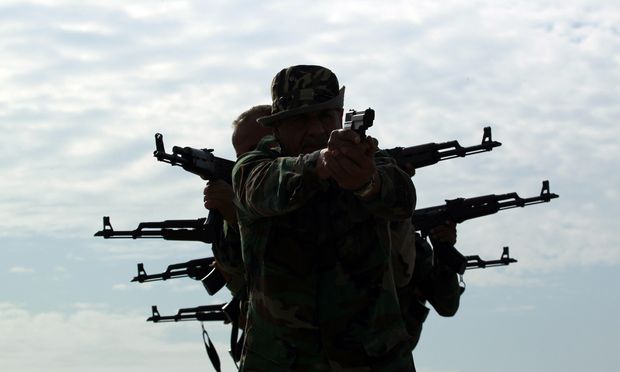 By: Daniel McLaughlin
Source: The Irish Times
The video's slick style is now familiar: between clips of documentary footage, and with English subtitles, young Muslim gunmen urge fellow believers to join them in Islamic State (ISIS), to wreak bloody vengeance on an infidel West.
But the languages the men speak are surprising: they espouse mass murder in Bosnian and Albanian and tell those who cannot come to the IS "caliphate" in Syria and Iraq to wage jihad at home, in the Balkans.
The video appeared online before Pope Francis's visit last weekend to Bosnia, where he preached peace and reconciliation a month before the 20th anniversary of the Serb slaughter of some 8,000 Bosnian Muslims at Srebrenica.
The film paints Balkan history, including Bosnia's 1992-5 inter-ethnic war, as a long tale of Muslim suffering at Christian hands and it is Islamic State's strongest message to disaffected Muslims in Albania and former Yugoslavia.
It comes as the Balkan states face growing western pressure to staunch the flow of hundreds of young men to IS and other radical groups, to monitor closely those who return from the battlefield and to find out who recruits them – and how.
Continuing tension
With its recent history of ethnic conflict and Serb genocide of Muslim Bosnians, continuing tension between its communities and dysfunctional state and security structures, Bosnia is under particular scrutiny for signs of rising radicalism.
According to Vlado Azinovic, an expert on terrorism at Sarajevo University, about 156 Bosnian men and 61 women and children left the country for Syria and Iraq between December 2012 and December 2014; about 26 were killed there and about 50 have returned home.
In proportion to the country's population of 3.8 million, Bosnia has one of Europe's highest participation rates in the Syrian conflict, which is baffling to those who cherish the moderate Islam that has prevailed here for 500 years.
More radical beliefs came to Bosnia with mujahideen fighters who arrived from the Middle East and North Africa during the 1992-5 war.
The areas where they settled after the war are those most commonly associated now with "rogue" Bosnian-born preachers of Wahhabi or Salafi Islam, who move from village to village holding covert, unauthorised prayer meetings.
For several years, the unofficial leader of Bosnia's Salafi community was Nusret Imamovic, whom the US has now placed on a list of "specially designated global terrorists" for allegedly joining the al-Qaeda- linked Nusra Front in Syria.
He was formerly based in Gornja Maoca, a remote Bosnian village abandoned by Serbs during the war and taken over by Wahhabis, who flew the black banner of Islamic State there earlier this year.
Many Bosnians now with Islamic State and Nusra spent time in Gornja Maoca, as did Mevlid Jasarevic, who is serving 18 years in jail for strafing the US embassy in Sarajevo with more than 100 bullets in 2011.
Emrah Fojnica, a Bosnian who was acquitted of being Jasarevic's accomplice and also lived for a while in Gornja Maoca, blew himself up last August at a Baghdad market, killing more than 20 people.
Such cases have prompted Bosnia's security forces to step up raids and arrests against suspected radical Islamists. Last year the country passed a law threatening citizens who fought abroad with a 10-year jail sentence on their return.
Rogue preachers
In recent weeks, Bosnian prosecutors accused 12 people of travelling to the Middle East to fight for Islamic State, while the US charged six Bosnian immigrants with sending cash and supplies to IS and similar groups.
The successor to Imamovic as Bosnia's unofficial Wahhabi leader in Bosnia, Husein Bilal Bosnic, is now on trial for inciting terrorism and recruiting for IS.
Azinovic, who is an expert witness for the prosecution in the case, said Bosnia's rogue preachers often had great sway over their congregation, and particularly those who end up with Islamic State.
"In very few instances do they [recruits] have more than an elementary school education and I question their ability to grasp the ideas behind the ideology; they want simple instructions on how to live their daily lives," he said.
"They are on the fringes of society, completely marginalised geographically, socially, economically. They come from places that any individual would be desperate to leave, at any point, to go anywhere."
The co-author of a forthcoming study on Balkan fighters in the Middle East, Azinovic said Muslim anger over the 1990s war and genocide – which has provoked remarkably few revenge attacks – is less a factor in pushing Bosnians towards IS than the country's political, economic and social problems.
"This is a failing state," he said of a country still run according to a western-designed 1995 peace deal that created a bewildering administrative system in a bid to maintain a balance of power between ethnic groups.
The arrangement lumbered Bosnia with several parliaments, more than a dozen governments at various levels and 22 police agencies, which often refuse to work together and pursue their own interests, paralysing the country.
"Youth unemployment is the highest in the world, around 63 per cent – worse than Gaza. All those young Bosnians have nothing to do, no prospects, and it's a similar story in Kosovo, " said Azinovic.
With Bosnia's politicians characteristically slow to tackle the issue of radicalisation, the country's Islamic Community – the official Muslim organisation in Bosnia since it was part of the Habsburg Empire – has taken the lead.
Living together
The community has urged the authorities to revoke the citizenship of people who fight abroad and asked the Sarajevo embassies of Muslim states to seek its approval before allowing Bosnians to make foreign study trips.
Razim Colic, the community's director for foreign affairs, said radical Islam had come to Bosnia from outside – first with the 1990s mujahideen and now, above all, from Wahhabis in western Europe – and had little support and shallow roots in the country.
"Bosnians have such a long history of co-operation, and that is coming back after the war," he said.
"I don't think radicalisation will live long in Bosnia – our tradition of living together is much stronger than the troubles we have now."