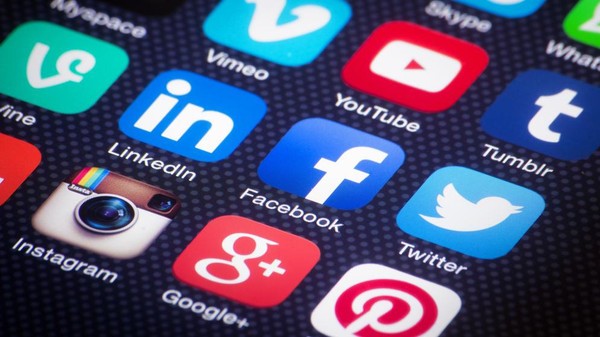 By: Taylor Luck
Source: The Christian Science Monitor
Embroiled in its largest military venture in three decades in neighboring Yemen, Saudi Arabia is launching its own quiet war at home.
Yet rather than Houthi fighters, Iranian proxies, or jihadist cells, the government in Riyadh has a much more challenging target in its crosshairs: social-media-savvy Muslim clerics.
Boasting millions of followers across the world, a generation of Saudi clerics and Islamic scholars are reaching beyond government-controlled mosques and satellite television stations to criticize Riyadh and its autocratic Arab allies, using Facebook, Twitter, and YouTube to stoke dissent.
Now amid growing online criticism of Riyadh's war in Yemen and poor government services at home, Saudi authorities are censoring the clerics, triggering a showdown that has been brewing since the early days of the Arab Spring.
After the arrest of three imams in the past six months for criticizing domestic policies, clerics say Riyadh is attempting to "direct" so-called YouTube imams to voice ongoing support for the bombing campaign in Yemen – and threatening to ban them from preaching in mosques.
"We are being encouraged to support Decisive Storm to our followers. This isn't being presented as pressure, but a patriotic service," says one social media-active cleric, who declined to be identified due to security concerns.
Saudi Arabia boasts the most active and vibrant online community in the region, with over 30 percent of its population of 29 million using social media sites. Its more than 2.4 million Twitter users account for 40 percent of Twitter activity in the entire Middle East.
Millions of followers
In a nation of deep-seeded religiosity – which is both stoked and circumscribed by the royal family – clerics are using social media for everything from delivering sermons to providing marital advice.
Seven Saudi clerics boast more than 1 million followers on Twitter – with two in the top 120 most popular accounts worldwide.
Yet these clerics have posed a dilemma to the regime in recent months, as Riyadh looks to curtail criticism. Its pressure has resulted in tens of clerics posting tweets praising the bombings as "righteous" and encouraging neighboring states to support the Saudi-led campaign to prevent Houthi militias and Iran from sowing "strife" in the Muslim world.
But the crackdown does not begin or end with Yemen. Wary of clerics' growing social media followings, Riyadh has warned imams against criticizing the government's policies at home or its allies abroad.
Is the medium 'un-Islamic'?
In its most high-profile case, TV preacher Mohammed Arefe – who with 12 million followers boasts the 94th most popular Twitter account in the world – was jailed last October for more than 40 days. His crime? A Tweet criticizing the train linking Mecca and other holy sites as "one of the worst in the world."
The arrest came less than a year after Saudi Arabia detained Mr. Arefe for using YouTube to criticize the military coup in Egypt, a staunch ally of Riyadh.
In its aim to rein in Internet celebrity clerics, Saudi authorities have attempted to use religion itself to discredit the use of social media as "un-Islamic." Saudi Grand Mufti Sheikh Abdul Aziz Al Sheikh denounced Twitter late last year as "the source of all evil," accusing Twitter users of being "enemies of Islam" who use "tweets to sow discord and chaos."
The criticism has failed to take hold. Many clerics and Saudi citizens themselves took to social media to criticize the grand mufti for being "behind the times." It did not help that King Salman, too, has a Twitter account, launched in 2013.
Basic method of communication
"Social media and mass communications have benefited all, especially clerics and counselors whose job is to connect with others and disseminate guidance and knowledge," says Salman Oudeh, a reformist cleric who has a Twitter following of over 5 million.
"Social networks have become the preferred and basic method of communication – and sometimes the only method to disseminate good guidance and knowledge," Mr. Oudeh says.
In 2011, Oudeh's popular television talk show was pulled by Saudi authorities over his support for Egyptian protesters. At the time, Saudi establishment clerics were denouncing Arab Spring protesters as threatening to "sow strife and conflict."
Oudeh instead took to YouTube to continue his sermons, urging millions of Muslims across the world to express solidarity with demonstrators in Egypt, Libya, and Syria.
Soon, dozens of clerics followed suit, accepting the protests as hilal, or acceptable, providing religious legitimacy for protesters – at times at odds with Saudi policy.
Blocking websites
Now Saudi authorities are cracking down on online dissent, blocking several popular sites – such as those of clerics such as Mohammed Munajjid and Abdulrahman Barrak – for "promoting bold ideas and theses."
In mid-2014, the Saudi audiovisual and media commission began censoring YouTube clips to remove content contrary to the country's laws – particularly "anti-Islamic" sentiments.
Although there are no statistics on the number or types of videos that have been censored, clerics themselves say dozens of sermons calling for reform or criticizing Saudi Arabia's allies have been pulled or blocked.
Freedom House, a Washington-based advocacy group, rates Saudi Arabia's Internet as "not free." In a recent report, it said Riyadh employed "strict filtering" of online content and had blocked over 20,000 sites, many of them the personal sites of dissenting clerics.
Yet despite the crackdown, clerics vow to continue, quoting Quranic verses calling for imams to spread the word – using any and all technology available.
"We never sent a messenger except in the language of his own people, so that he might explain to them clearly," says Oudeh, citing the verse, surat Ibrahim.