Egypt: former president Mursi sentenced to death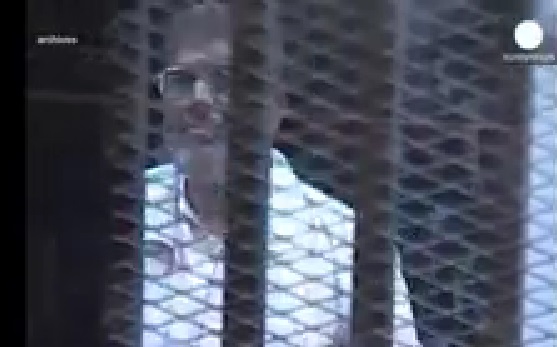 By: VOA News
Source: VOA News
An Egyptian court has sentenced former President Mohamed Morsi and more than 100 other defendants to death for a 2011 mass prison break.
The sentences were handed down Saturday in Cairo.
The Grand Mufti, Egypt's top religious authority, will make the final decision on the rulings on June 2.
The former president is also facing espionage charges.
Last month, Morsi — the country's first democratically elected leader — was sentenced to 20 years in prison in connection with the killing of protesters outside the presidential palace in 2012. The criminal court also found 12 other Muslim Brotherhood leaders and supporters guilty of intimidation and violence, but not murder.
The Egyptian military toppled Morsi in 2013 after millions took to the streets accusing his government of abusing its power. Since then, the government of then army chief and current President Abdel-Fattah el-Sissi has jailed tens of thousands of Muslim Brotherhood members and supporters.