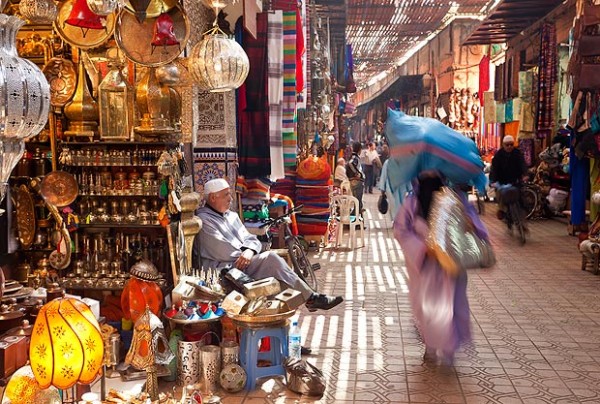 By: OnIslam & News Agencies
Source: OnIslam
Joining some of the most beautiful mosques in the world, two Muslim cities, Marrakech in Morocco and Istanbul in Turkey, have been named world's best cities by a trip advisor, after gaining support of tourists worldwide.
"These world-class destinations chosen by our community are rich in history, culture and beauty and offer endless sights to explore," Barbara Messing, chief marketing officer, told Agence France Presse (AFP) on Wednesday, March 25.
Located in Morocco on the north of Africa, Marrakesh is a beautiful city with notable touristic attractions, where visitors enjoy bustling markets, gardens, palaces, and mosques.
Known as the "Jewel of the Desert," the city climbed five places to claim bragging rights to the top spot in the list made by Trip Advisor.
The position was decided based on votes from TripAdvisor users through an algorithm that takes into account the quantity and quality of reviews and ratings for hotels, restaurants, and attractions in destinations worldwide over a 12-month period.
This year, TripAdvisor has also compiled travel and shopping guides for top-ranked destinations along with hotel suggestions.
The city was followed by Siem Reap, Cambodia, and Istanbul, Turkey.
The Muslim tourism market accounts for about 13% of the global travel market and estimated to worth $140 billion in 2013. It is expected to climb to $200 billion by 2020, according to Bahardeen.
A recent study released by Singapore-based halal travel specialist Crescentrating and DinarStandard has expected influx of Muslim holidaymakers over the next decade.
The study, conducted in 47 countries, found that spending by Muslim tourists is growing faster than the global rate and is forecast to reach $192 billion a year by 2020, up from $126 billion in 2011.
Last year, Singapore-based Muslim travel specialist Crescentrating, the halal friendly holiday's survey, put Malaysia as the first destination for Muslims' tourism.
Malaysia was followed by United Arab Emirates, Turkey, Indonesia, Saudi Arabia, Singapore, Morocco, Jordan, Qatar and Tunisia as the top ten countries that ensure halal friendly holidays.