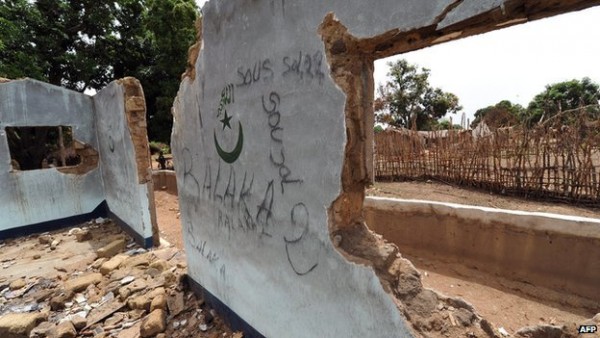 By: Agencies
Source: Cii Broadcasting
Almost all of the 436 mosques in the Central African Republic have been destroyed by months of vicious fighting between Christians and Muslims, the US ambassador to the United Nations said Tuesday, calling the devastation "kind of crazy, chilling."
Samantha Power spoke to reporters after a Security Council visit last week to the country. She expressed concern about an upcoming possible security vacuum as European Union and French forces pull out and a UN peacekeeping force is still not at full strength.
At least 5,000 people have been killed since Central African Republic exploded into unprecedented sectarian violence in December 2013. Nearly 1 million of the Texas-sized country's 4.5 million residents have been displaced. Many of those who have fled are Muslim.
Power said 417 of the country's mosques have been destroyed. She visited the one remaining Muslim neighborhood in the capital, Bangui, and described the residents as "a terrified population."
Some Muslim women, afraid of leaving the community while wearing their veils, are choosing to give birth in their homes instead of hospitals, the ambassador said.
UN peacekeepers, French forces and a European Union military operation have tried to calm the violence. But Power said the last of the EU force of about 750 troops left the Central African Republic over the weekend, shortly after the Security Council visit.
"That's a big dropoff in capability," she said. Meanwhile, the French forces have announced a "substantial drawdown" by the end of this year. France had sent 2,000 troops to its former colony.
The UN peacekeeping force remains at about 80 percent of its planned strength of about 10,000, Power said. The UN secretary-general last month asked for more than 1,000 additional peacekeepers, and Power said the council is "very favorably disposed" to the request.
She said the combined forces have "averted a worst-case scenario," but the country's roving armed groups remain armed. She called that a deep cause for concern and said disarmament is a "huge priority."