Treatment of women in ISIS enclaves causing fear, resentment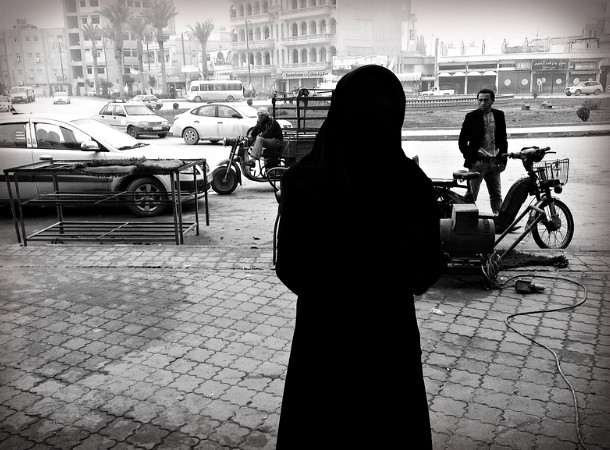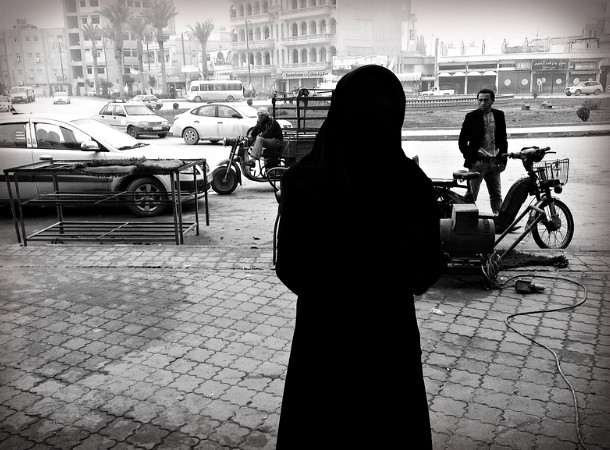 By: The Jerusalem Post
Source: The Jerusalem Post
Increasingly stiff restrictions on the activities and lifestyle of women living under the rule of the Islamic State group in Syria and Iraq have caused local moderates abundant fear, isolation and resentment.
In recent interviews conducted by the British newspaper the Guardian, residents of the Iraqi city of Mosul and the Syrian cities of Raqqa and Deir al-Zor explained the harsh conditions that are enforced with threat of punishment by religious police.
Women living under Islamic State are required to wear a niqab – a full face veil, gloves and full body cloaks. They are also required to always have an accompanying male guardian when traveling outside the home, according to the testimonies gathered by the Guardian over Skype and by phone.
While many women initially objected to the rules ordered by Islamic State, the repercussions of beatings, fines and the punishment of family members caused them to comply.
"They forced women of all ages to wear a veil, even though the majority of the women in Mosul wear a hijab," 36-year-old pediatrician Maha Saleh told the Guardian.
She added that if a woman was not wearing a veil, she would be subject to a beating on the head by the Hisbah – religious police.
A mother in Mosul, Samar Hadi spoke of the strict dress code also imposed on young girls in primary schools and explained that many families have ceased sending their kids to school in light of the current conditions.
"Families are scared of Hisbah and Assad's warplanes," she told the Guardian.
Earlier this month, an all-female branch of the Islamic State issued a "manifesto" revealing what the terror group expects of Muslim women.
The document, which first appeared last month in Arabic, also sets out what is permitted in terms of education and work.
Girls may marry at nine, the "most pure" will be wed by 16 or 17 and all women should consider motherhood the purpose of their existence, according to a manifesto attributed to an all-female branch of the Islamic State terror group.
The text states that women should be hidden and veiled, stay at home and shun fashion boutiques and beauty salons as the work of the devil.
It states that a woman may leave the house if she going to study theology, if she is a woman doctor or teacher and if it has been ruled by fatwa that she must fight jihad or holy war. Although, various female doctors and teachers spoke to the Guardian of their difficulties arriving to their places of work due restrictions on travel without a male guardian.
The manifesto indicates that a girl's education ends at the age of 15.
Islamic State, an offshoot of al-Qaida, declared an Islamic caliphate across parts of Syria and Iraq last summer. It has killed thousands in what the United Nations has called a reign of terror.
The UK-based anti-terrorism thinktank Quilliam Foundation, which translated the text, said no mention is made of the abuse of hundreds of women who human rights groups say have been kidnapped, raped, tortured and forced to convert to Islam or marry Islamic State fighters in the group's drive to create a territory governed by Islamic law.
The views expressed in this article are the author's and do not necessarily reflect those of MuslimVillage.com.