By: Gianluca Mezzofiore
Source: International Business Times
Three American Muslim students have been shot dead near the University of North Carolina at Chapel Hill.
Deah Shaddy Barakat, 23 his wife Yusor Mohammad Abu-Salha, 21 and her sister Razan Mohammad Abu-Salha, 19, were found dead at a condominium complex off campus.
The gunman reportedly turned himself into police. The Chapel Hill Police Department said in a statement it was questioning a person of interest in the crime "and has reason to believe that there is no ongoing threat to the public".
Craig Stephen Hicks, 46, of Chapel Hill was arrested and charged with three counts of first-degree murder, according to a report on the News and Observer. He is being held in the Durham County Jail, according to the news release. Bail information was not immediately available.
Police officers reportedly responded to report of gunshots in the area around Summerwalk Circle at 5pm. They found three people who were pronounced dead at the scene.
UNC student Kristen Boling told WNCN news she was at home studying at the time of the shooting and never heard the shots.
"I'm really confused and I have been since 5:30," Bowling said.
Pictures from the scene showed young residents in shock at the news of the incident: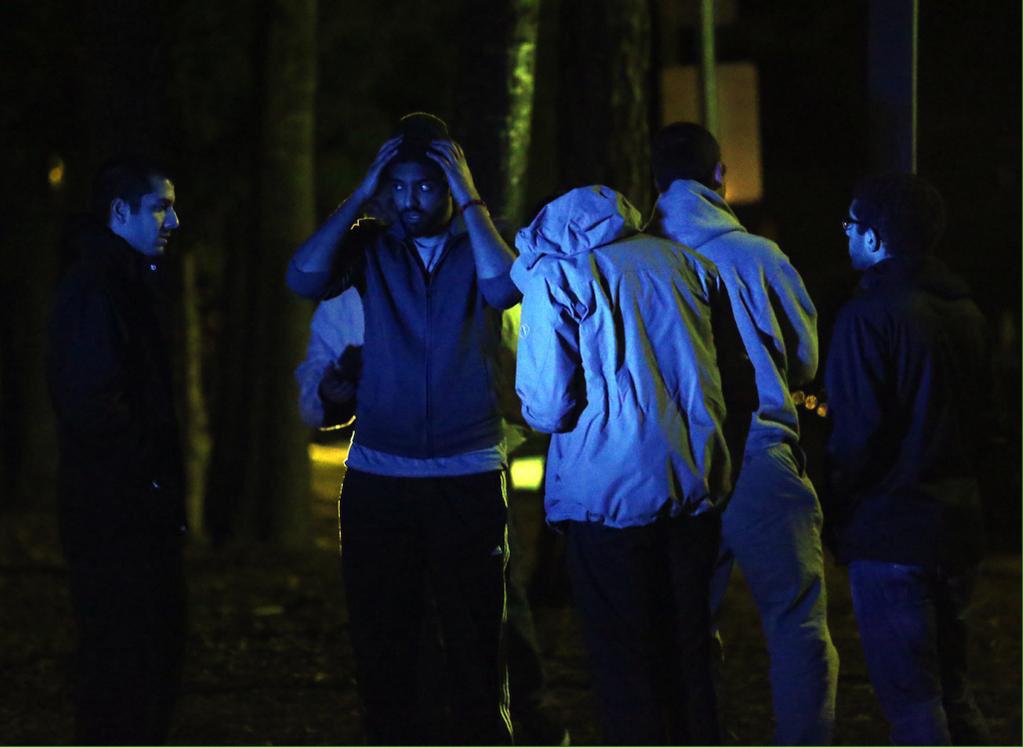 Friends of the three victims posted a tribute on social media.
A new hashtag #MuslimLivesMatter started to trend on Twitter in response to the shooting:
Deah Barakat, one of the victims, was reportedly a student at the University of North Carolina's dental school and organised a fundraiser for Syrian refugees:
In January, he wrote on Twitter: "It's so freaking sad to hear people saying we should 'kill Jews' or 'kill Palestinians'. As if that's going to solve anything."
Barakat and Yusor had only just been married, according to some reports: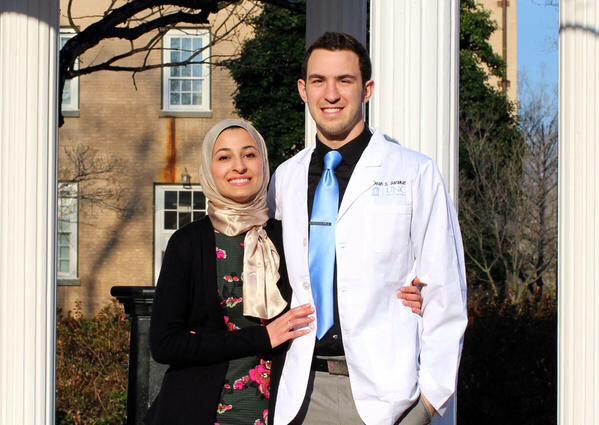 The family of the victims set up a Facebook Page to commemorate them: