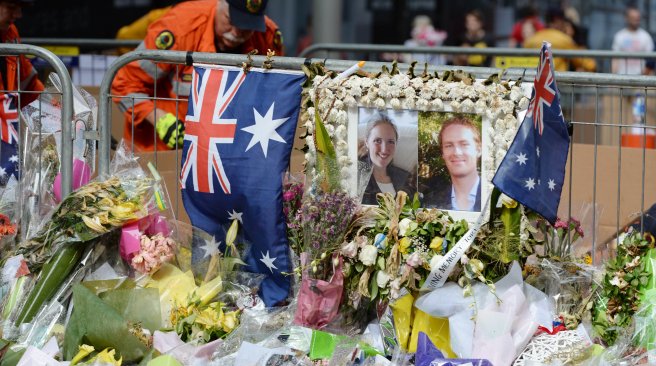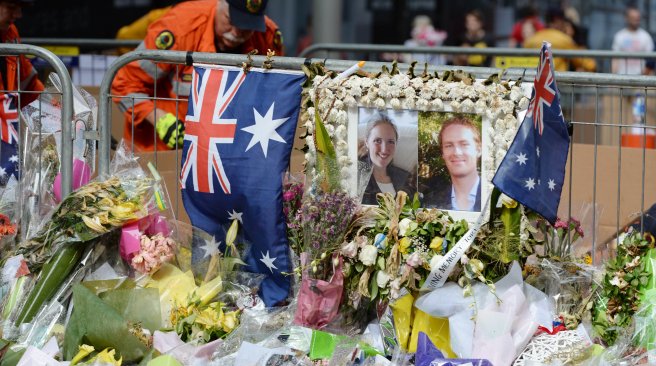 By: BBC
Source: BBC
Katrina Dawson, 38, was killed when fragments of a police bullet ricocheted and hit her in the heart and shoulder, Sydney newspapers report.
She was one of two killed when officers stormed the cafe where Man Haron Monis was holding 17 hostages.
There has been no official comment by the New South Wales police.
Reports in the Daily Telegraph and the Sydney Morning Herald quote sources close to the investigation as saying that Ms Dawson, a barrister and mother of three young children, was hit when police stormed the Lindt cafe to end the 16-hour siege.
Tori Johnson, the manager of the cafe, is said to have been shot in the head by the gunman, who forced his hostages to hold an Islamic flag during the standoff.
The probe into events at the cafe is ongoing and no official cause of death will be established until it has concluded.
Witnesses said that Mr Johnson, 34, was trying to take Monis's gun from him, while Ms Dawson was protecting a pregnant friend.
The New South Wales state government has announced plans for a permanent memorial to them.
Four other people, one a police officer, suffered gunshot wounds during the attack.
Police say the hostage-taker, who was well known to the Australian police, was shot and pronounced dead at the scene.
Monis had a history of religiously motivated activism and called himself a cleric, but questions remain over his links to international Islamist militant networks, despite his use of a flag with the Islamic creed on it during the siege.
The Islamic State praised his actions in a propaganda magazine after his death.
At the time of the attack, Monis was out on bail after being charged with dozens of sexual assault charges and with being an accessory to the murder of his ex-wife.
New South Wales Police Commissioner Andrew Scipione said in December that a separate investigation into the actions of police officers at the siege was underway, but that he believed officers made "absolutely the right call" in storming the Lindt cafe to end the siege.