Egypt: Mubarak acquittal sparks protests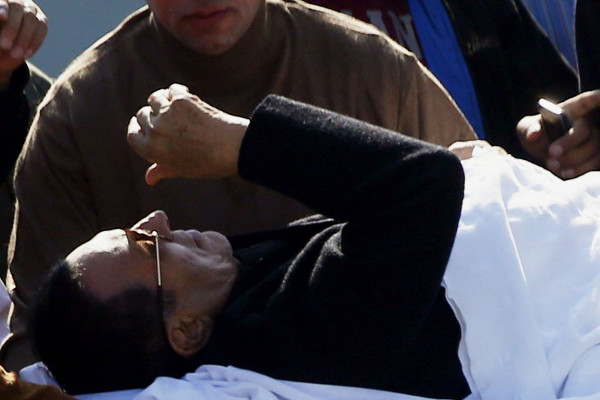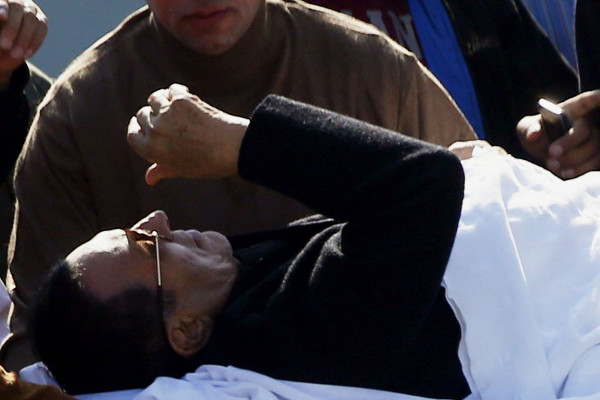 By: panarmenian.net
Source: VOA News
Egyptian police used tear gas and water cannon against more than 1,000 protesters upset with Saturday's acquittal of former President Hosni Mubarak in the deaths of anti-government demonstrators in 2011.
Egyptian officials say at least two demonstrators were killed and nine were wounded.
The judge, Mohamed Rashidi, spoke for some time to a packed courtroom before announcing that charges against the ousted leader and seven other officials had been dismissed.
The judge urged journalists not to comment on the case until they had read the 1,430-page decision.
Mubarak was also acquitted of corruption charges that he faced along with his sons Alaa and Gamal. However, he is currently serving a three-year sentence on a separate embezzlement charge.
Mubarak supporters in the courtroom cheered upon hearing of the acquittal; his sons and co-defendants kissed him on his forehead as he listened to the verdict from his upright stretcher.
A crowd of well-wishers launched firecrackers Saturday afternoon outside the military hospital in the Cairo suburb of Ma'adi, where Mubarak has been held under house arrest, to celebrate the verdict. A crowd of women ululated as a helicopter returned him to the facility.
Al-Arabiya TV quoted Mubarak's top attorney, Farid Dib, as saying he would soon be released, since he has already been in custody for more than three years, but there was no official confirmation.
The case was a retrial of the charges first brought against Mubarak, his interior minister and six other senior security officers in 2011, alleging responsibility for the deaths of 239 protesters during the popular uprising that forced him to step down. Mubarak was sentenced to life in prison in 2012, but the verdict was overturned on appeal a year later, and the retrial began.
An Egyptian television station, Satellite Channel 1, reported that a prosecutor was considering an appeal of the verdict.
Since Mubarak first went to prison, Egypt has held democratic elections, but the military helped overthrow the country's first freely elected civilian president, Mohamed Morsi, when he pushed through a constitution that many Egyptians saw as slanted toward Islamists.
Mubarak's handpicked military intelligence chief, Abdel Fattah al-Sisi, is now Egypt's president.
Anticipating possible protests, Egyptian army helicopters flew over Cairo on Saturday morning. Authorities closed off Cairo's iconic Tahrir Square, but streets in the capital remained mostly empty.
Islamist groups had called for a day of nationwide protests Friday, but those plans fizzled for the most part, amid a heavy police presence in many places. Several protesters were killed in clashes with police in the outlying Cairo district of Matariya, and several military officers were killed in apparent drive-by shootings.
Egyptian political sociologist Said Sadek said it would have been difficult for the court to convict Mubarak, given a lack of clear evidence to support the charges. He said he thought history would judge Mubarak harshly for his policies and practices during more than 30 years as Egypt's unchallenged leader.
"We have to remember that Mubarak took Egypt in 1981 and he had no external threat, because we had peace with Israel," Sadek said. "He had a lot of foreign aid — [like] the Marshall Plan that reconstructed Europe [after World War II] — but he did not produce Indonesia, South Korea or Singapore. He produced Bangladesh." During a court session in August, Mubarak delivered an impassioned justification of his years in power. He argued that he had always worked for the good of Egypt and its people during a career spanning six decades as a public servant and decorated military officer.
Key Dates in Egypt
February 11, 2011 — President Hosni Mubarak resigns after weeks of massive protests and clashes.
January 21, 2012 — The Muslim Brotherhood's Freedom and Justice Party wins almost half of Egypt's parliamentary seats.
June 24, 2012 — Mohamed Morsi becomes Egypt's first freely elected president.
November 22, 2012 — Morsi grants himself sweeping powers, sparking protests.
July 3, 2013 — The army, led by general Abdel Fattah el-Sissi, topples Morsi and suspends the constitution.
The Muslim Brotherhood
Egypt's largest and oldest Islamist organization.
Was banned under Hosni Mubarak.
The Brotherhood's Mohamed Morsi was democratically elected as Egypt's first civilian president in 2012.
The Brotherhood won the most seats in 2012 parliamentary elections.
Brotherhood supporters have staged massive protests since Morsi's ouster.
Egypt outlawed the group again in September 2013.
Egypt's military-installed government declared it a terrorist organization in December 2013.
Abdel Fattah el-Sissi
Born in Cairo Nov. 19, 1954.
Graduated from Cairo's Military Academy in 1977.
Trained at the U.S. War College in Pennsylvania, 2006.
Headed military intelligence under Hosni Mubarak.
Appointed army chief and defense minister by Mohamed Morsi in 2012.
Ousted Morsi on July 3, 2013.
Promoted to field marshal in January 2014.
Resigned from military in March 2014 to run for president.
Edward Yeranian contributed to this report from Cairo.