Egypt: death toll passes 600 after "day of rage"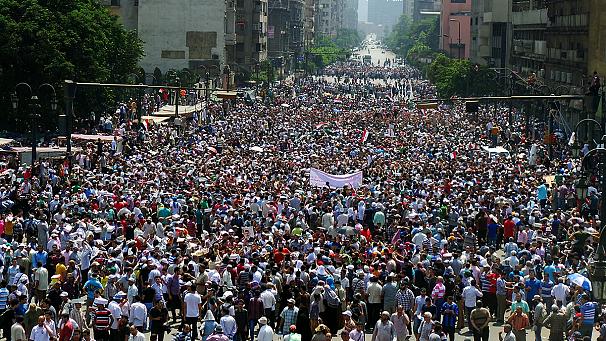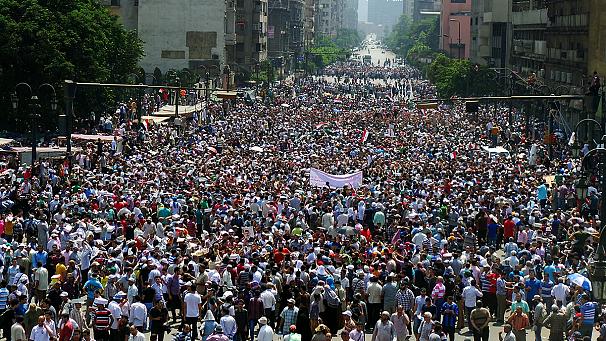 By: PanARMENIAN.Net & The Guardian
Source: PanARMENIAN.Net & The Guardian
UPDATE: The Guardian – New violence erupted in central Cairo and across Egypt on Friday on a "day of rage" called by the Muslim Brotherhood to protest against the removal of President Mohamed Morsi and the killings of hundreds of his supporters by the military-backed government.
By nightfall, at least 20 and as many as 45 people had been reported shot dead in fierce street fighting in the centre of the capital, where machine gun fire was heard as a military helicopter flew overhead. Security officials said the death toll rose to at least 60 people killed across the country: 52 civilians and eight police officers. The latest death toll also included eight people confirmed killed in Damietta, four in Ismailia, and 13 elsewhere in the country.
TV cameras caught unidentified gunmen in civilian clothes firing automatic rifles on the May 15 bridge that crosses Zamalek in the heart of Cairo, where many foreigners and wealthy Egyptians live. People jumped off the bridge to escape the shooting. Uniformed police were nowhere to be seen. Firing also broke out outside a luxury hotel on the banks of the Nile near Tahrir Square… continued here.
PanARMENIAN.Net – The death toll has soared past 600 after Egypt's deadliest day since the Arab Spring began. Weeping relatives in search of loved ones have been uncovering the faces of the unclaimed dead in a Cairo mosque near the smouldering epicentre of support for ousted president Mohammed Morsi, Belfast Telegraph said.
World condemnation widened for the bloody crackdown on Morsi's mostly Islamist supporters, including an angry response from US president Barack Obama, who cancelled joint US-Egyptian military manoeuvres.
The violence has spread, with government buildings set on fire near the pyramids, policemen gunned down and scores of Christian churches attacked. As turmoil engulfed the country, the Interior Ministry authorised the use of deadly force against protesters targeting police and state institutions.
The Muslim Brotherhood, trying to regroup after the assault on their encampments and the arrest of many of their leaders, has called for a mass rally on Friday, August 16 in a challenge to the government's declaration of a month-long state of emergency and a dusk-to-dawn curfew.
At least 638 people have been confirmed dead and nearly 4,000 wounded in the violence sparked when riot police backed by armoured vehicles, snipers and bulldozers smashed the two sit-ins in Cairo where Morsi supporters had been camped out for six weeks to demand his reinstatement.
It was the deadliest day by far since the 2011 popular uprising that overthrew autocratic ruler Hosni Mubarak and plunged the country into more than two years of instability.