Far-right Israelis stir tensions over Aqsa Mosque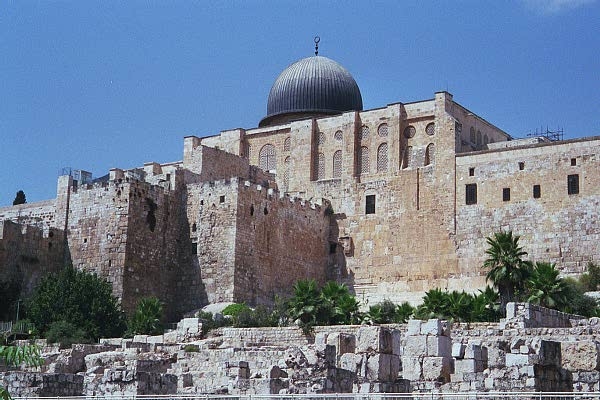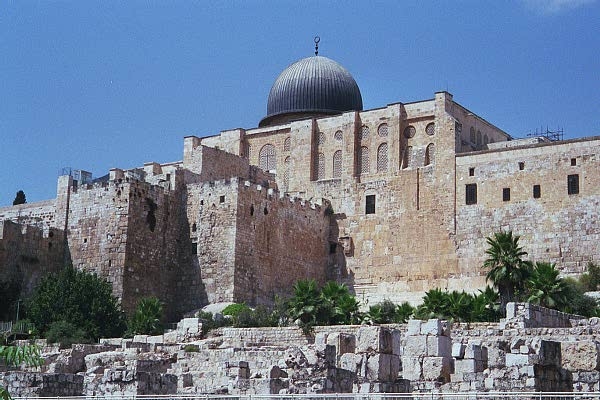 By: Reuters Blog
Source: http://blogs.reuters.com/
Far-right Israelis are pressing for an end to an effective ban on holding Jewish prayers at a Jerusalem holy compound once dominated by Biblical temples and now home to al-Aqsa mosque, one of Islam's most revered sites.
Palestinians oppose Jewish worship at the vast stone plaza overlooking Judaism's Western Wall as a potential threat to access for Muslims.
Aware of the volatile mix of politics and religion, Israel has largely stymied such prayer for 46 years by having its police prevent Jewish worship at the site on grounds it could cause a public disturbance.
Palestinian concerns have been heightened, however, by the fact that allies of Israeli Prime Minister Benjamin Netanyahu are among the most vocal advocates of Jewish prayer at the 35-acre site that is revered by Jews as the Temple Mount and by Muslims as the Noble Sanctuary.
This month alone, Israeli police have hauled away half a dozen Israelis from the site. A Jewish Israeli and an Arab citizen were held in connection with a brawl that injured a Muslim official and four other Jewish men were detained for prostrating themselves on the holy ground.
Several other Israelis have been questioned in the past two months for trying to pray at the compound during police-escorted sightseeing tours. A lamb was seized from another Israeli who had plans to slaughter it in ritual sacrifice.