Obama, Erdogan Pledge to Keep Pressure on Assad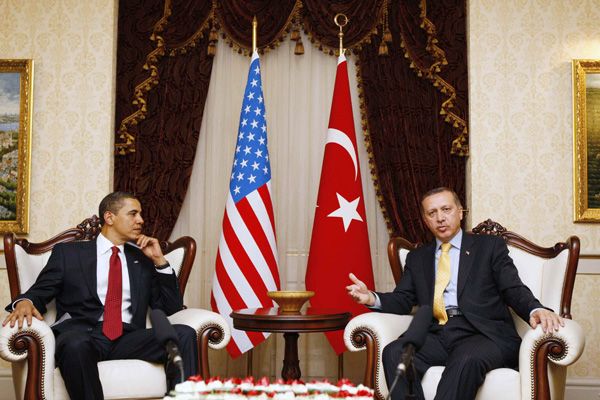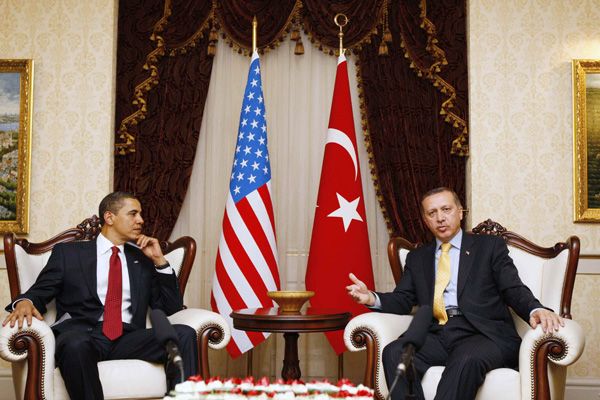 By: VOA News
Source: VOA News
President Barack Obama said Thursday that he and Turkish Prime Minister will continue to find ways to end the bloodshed in Syria."We are going to keep increasing pressure on the [Syrian] regime," Obama said in a White House Rose Garden news conference after late-morning talks with Erdogan.
Erdogan, an outspoken critic of the Syrian government he once supported, said there is "a strong cooperation that is ongoing" between Turkey and the U.S. "Syria was number one on our agenda today," he said, adding that he talked with Obama about the flood of Syrian refugees into Turkey and alleged chemical weapon use in the Syrian conflict.
Obama said that Assad will be out of office "sooner rather than later."  And he said  he would do what is possible to help the Syrian opposition — and to help Turkey cope with a flood of Syrian refugees.
Obama also said he reserves the right to resort to a range of both diplomatic and military options if he receives conclusive proof that the Assad government of Syrian had used chemical weapons in the country's civil war, according to Reuters news agency.  The president reiterated his stance that there was evidence of chemical weapons use in Syria, but that it is important to get "more specific information" to confirm that before deciding how to respond.
Earlier, White House Press Secretary Jay Carney said the leaders will discuss ways to bring an "essential" transition to Syria. Those include aid to the Syrian people and to rebels opposed to President Bashar al-Assad, as well as support for a proposed peace conference that could take place next month in Geneva. He said Obama remains committed to the goal of a Syria without Assad that reflects the will and rights of its people.
A Turkish minister accompanying Erdogan in Washington said Ankara believes stopping the Assad government from indiscriminate killing of its own people is a priority.