Shia-Sunni conflicts plotted by Islams enemies: Iran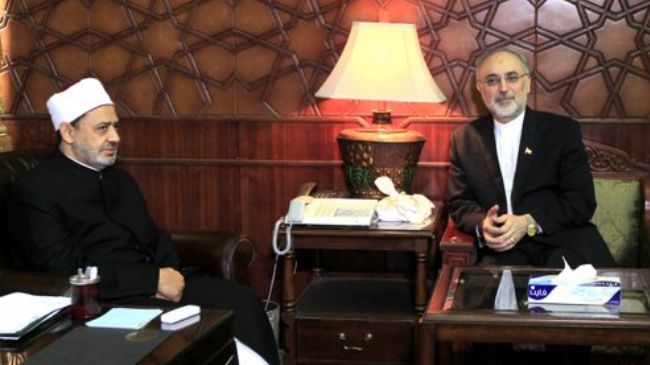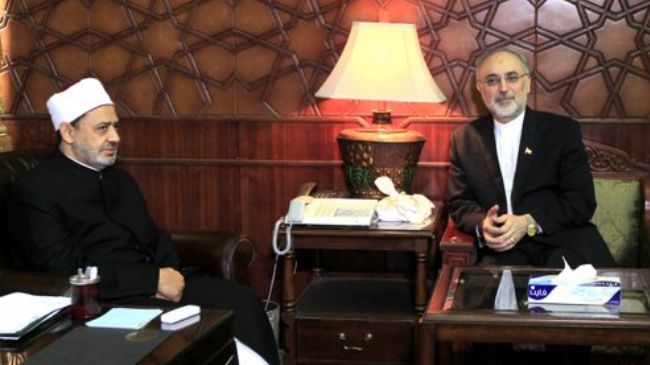 Iran's Foreign Minister Ali Akbar Salehi says the so-called issue of divide between Shia and Sunni Muslims is a plot hatched by the enemies of Islam.
In a meeting with the Grand Sheikh of Al-Azhar Ahmed Al-Tayeb in Cairo last week, Salehi also called on Muslims to avoid conflicts and rely on commonalities instead.
"Enemies have made great efforts during recent years to cause a rift among Muslims and also to intensify it," he added.
Salehi invited the Sheikh of Al-Azhar to visit Iran to hold talks with Iranian clerics and observe the peaceful coexistence of Shia and Sunni Muslims in the Islamic Republic.
Al-Tayeb, for his part, urged Muslims to foster unity and said enemies should not be allowed to achieve their objectives to create conflicts in the Muslim world.
Meanwhile, in a meeting with Patriarch of Egypt's Coptic Christians Pope Tawadros II, the Iranian minister highlighted the significance of peaceful coexistence of Muslims and Christians.
Pope Tawadros, for his part, said Iran has a historical civilization and followers of different religions, including Zoroastrians, Jews, Christians and Muslims, have had a brotherly coexistence in the country.
Salehi wrapped up his day-long visit to Egypt and arrived in Tehran early on Friday.
During his Cairo trip, the Iranian minister held talks with senior Egyptian officials, including President Mohamed Morsi and Foreign Minister Mohamed Kamel Amr on Thursday.
Salehi also exchanged views with UN-Arab League special envoy to Syria Lakhdar Brahimi and Arab League Secretary-General Nabil al-Arabi on the latest developments in the region and the Syrian unrest in particular.
The Iranian minister began his tour of African countries on Saturday and visited Benin, Ghana and Burkina Faso.