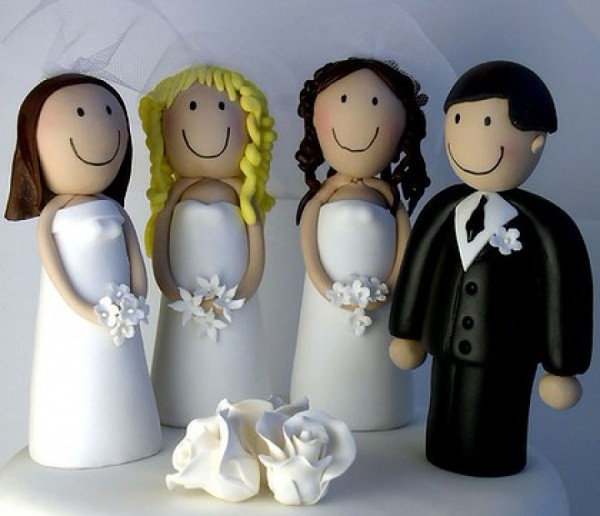 For a polygamous marriage to be justified, it has to be 'just and necessary', not 'just or necessary', a forum was told recently.
Sisters in Islam (SIS) executive director Ratna Osman, said that Malaysia's Islamic Family Law Act 1984 was one the most progressive in the Muslim world.
However, later amendments diluted the rights of Muslim women, said Ratna at a forum entitled, 'Equality in the Muslim Marriage: Challenges and Possibilities' recently'.
"The trend has been discriminatory against Muslim women where it has made it easier for a husband in a polygamous marriage to simply divorce his wife," she said.
The 1984 Islamic family law stated that a polygamous marriage must be 'just and necessary', however it has been amended to 'just or necessary'.
"This lessened the need for a husband to justify polygamous marriages. They can now inform the Syariah court that the marriage is necessary with the excuse that is, 'to prevent zina'.
"He does not have to convince the court that he will be just. We hope for the conditions of a polygamous marriage to be switched back to 'just and necessary' or solely 'just'," she said.
Ratna said according to a SIS research, if 'giving turns' is the benchmark for 'being just' then according to experience of wives, most are not satisfied with the 'turns' that they are getting.
'Judges lack gender sensitivity'
"If dissatisfaction is the daily experience of wives, then how can it be said that a husband is being 'just'?"
"And furthermore, with more wives, financial contribution from a husband decreases.  So the question is, how do these men get permission to take a second wife (or a third, and a fourth), when they cannot provide financial support?" asked Ratna.
She said the country also has problems with judges who lack gender sensitivity.
"There have been cases where a woman complains about the physical abuse, only to have the judge dismiss it as 'just a harmless slap from the husband'."
National University of Singapore associate professor Maznah Mohamad cited the case of Kinabatangan MP Bung Mokhtar who was fined just RM 1,000 for marrying without the consent of a Syariah registrar.
"This shows how bad the Syariah system in the country is. It definitely does not show itself as a credible institution.
"Furthermore, cases such as divorce through smses and simply uttering the talak should be taken seriously because such instances lead to the high divorce rate," she said.
University of London professorial research associate Ziba Mir Hosseini pointed out to the fact that conditions change with moving times.
"Actually there is no such thing as Islamic family law but there is Muslim family law and as such, it changes, and there's nothing really sacred about it," she said.