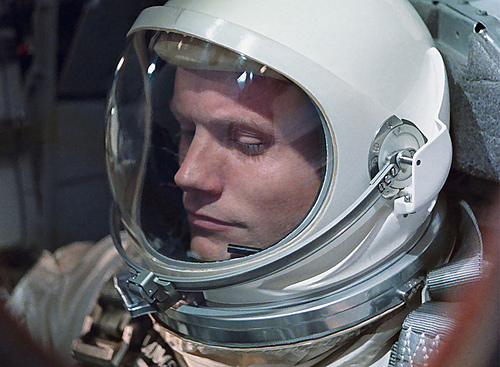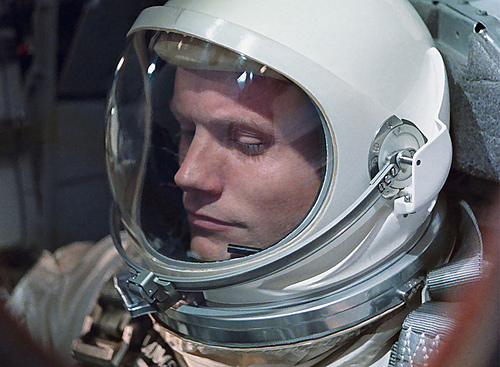 Former U. S. astronaut Neil Armstrong, the first man to walk on the moon, has passed away. VOA news and other agencies reported that a family statement said the 82-year-old died Saturday in Ohio.
He will be remembered, rightly so, as the pioneer who commanded the Apollo 11 spacecraft that landed on the moon in 1969, and for uttering the famous words: "that's one small step for man, one giant leap for mankind."
As Muslims when we hear of the death of anyone, whether Muslim or not – famous or not, we say: inna lillahi wa inna ilaihi raji'un, meaning: indeed we are God's and unto Him we return. For us death is a constant reminder to the living of the reality of our mortality and of what comes beyond the grave, one of many realities that Religion calls us to be constantly aware of.
That awareness is important as it keeps us grounded in and directed towards our ultimate purpose which lies beyond the physical world – beyond even the moon that Mr. Armstrong visited. Our true purpose is to know God. It is not power, wealth, prestige nor fame. But too often we forget and when we forget we become attached to things like power and fame. That attachment in turn leads us to become distracted from the truth and to be content with falsehood and frivolity.
It is perhaps a result of such distraction that rumors have circulated for years that Mr. Armstrong was a Muslim. That and a host of other moon stories and "miracles" abound which are told and retold with little concern for verification. One cannot help but wonder how we as people who are supposed to strive after truth, who are from the Umma of sanad(1) can propagate such, well to be frank, lies. The truth is that Mr. Armstrong was a great astronaut and patriot.
He was not a Muslim. There is no janaza.
So let us take his passing as an opportunity to reflect, not only on the remarkable things that can and are accomplished by dedicated men, but let us also deeply reflect on own mortality and our own frailties as human beings and as believers. And let us beg our Lord, subhanahu wa ta'ala, for forgiveness and rectitude. And let us ask Him for guidance for ourselves and all of mankind. Then we should live for the truth like we mean what we said.
And success is with Allah alone.
***
Note:
(1) Sanad is a term from the science of verification of prophetic traditions (hadith) that refers to the chains of people who heard and transmitted statements from the Prophet Muhammad (peace be upon him) and other early Muslims. Such chains and the sciences of verifying the people in them are among the most distinctive features of early Islamic scholarship which show a profound concern for the truth and integrity in transmitting stories and facts.