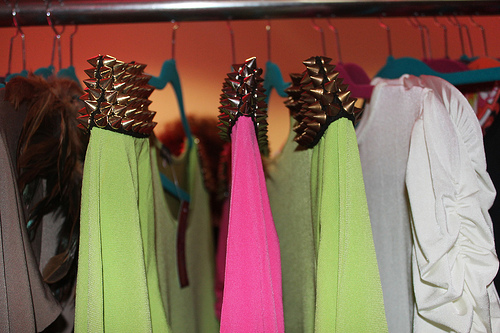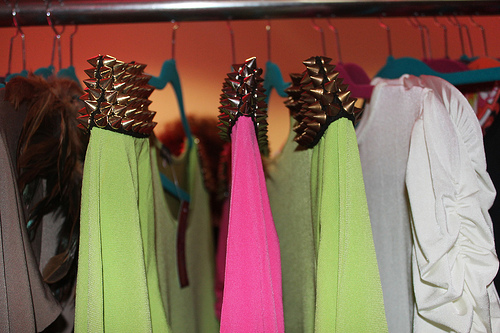 ISTANBUL — The fashion industry is booming in Turkey as a result of a youthful population and strong economy. And with that trend has come the emergence of a new fashion magazine called Ala, whose target audience is the young Islamic professional woman.
In a swanky five-star hotel in old Istanbul a fashion shoot is taking place. But it is not for your typical fashion publication. It's for Ala, a magazine catering to pious head-scarf-wearing, working woman.
Within a year it has shaken the Turkish fashion world, attracting a number of subscribers rivaling its secular counterparts.
The woman behind Ala, 24-year-old Hulya Aslan, said "This magazine is aimed at conservative women who need a magazine to offer alternatives in their lifestyles, she says. The other magazines did not represent them, they could not find things that corresponded to their needs and desires. They did not offer them a lifestyle they aspired to. They were in search of something and at that moment we offered them Ala magazine and filled a gap in Turkey."
The magazine has tapped into the growing Islamic middle class in Turkey that has prospered under the Islam-inspired Justice and Development Party of Prime Minister Recep Tayyip Erdogan.
The party eased a ban on the wearing of religious dress for women in universities, a ban that forced Aslan to forgo her education.
"Before, our covered friends, covered sisters were not even able to study at universities, they did not have the way of life they wanted, she says. They were constantly being subject to obstacles. They could not even work in state offices. So then, the situation was like that there was not even a possibility of such a magazine.  But in the last 10 years, the situation has changed and with this change the needs and demands increased. By answering to these demands Ala magazine has gained incredible success," she said.
Such is the success of the Ala magazine, it has given its name to a new generation of Turkish women, who balances her religious beliefs with a desire for fashion. Ala Fashion Editor Tuba Tunc explains, saying, "Both feminine and covered, chic and with quality. I want to say this in all my sincerity, this is my goal, because this is how I am and I love being like this, she says. This is an Ala woman and this is what our magazine represents."
But Ala magazine has been criticized by some in the pro-Islamist media. One writer accused Ala of corrupting women and said the fashion publication undermines the principal of Islam which he claimed calls for women to dress modestly.
But Tunc dismisses such criticism. "Being covered does not mean you do not follow fashion. I think any woman whether covered or not can follow and dress up according to fashion if they want and if they do it correctly. Tunc says.  There is no problem in that. I want modern, covered, attractive, elite women who know how to dress and who can carry well what they wear," said Tunc.
With Turkey in the midst of a consumer boom and Ala circulation over 200,000 and rising, in one of the fashionable high streets of Istanbul it is not difficult to find an Ala woman.
"The stores we can shop from are very limited. Ala magazine is helping us with that. They offer alternatives to us such as recommending outfits in stores, places to go that are appropriate for women like me," said one woman.
And with the magazine already well established in the Turkish fashion world, it is already planning a fashion TV program, and ultimately editions in the Arabic world and in European countries where large Muslim populations live.