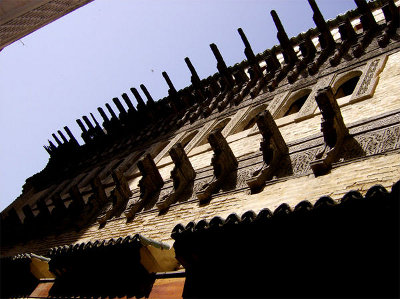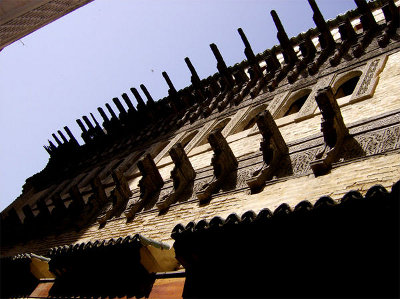 With each passing day it is getting very difficult to discourse about religion and Arabs in public least one should be linked to Al-Qaida sympathizers.
To the west or to the rest of the world extremism is what Arabs represent and fanaticism is what they breed.
Arabs are also projected as antithetical to modern civilization and progressive values.
Is this treatment of an entire ethnic group fair? How irrational is our general apprehension! It is time to deliberate.
Society in Arabia prior to Islam was tribal. Internal warfare between the tribes was common. Peace was constantly disturbed by blood feuds.
It was in this environment Prophet Muhammad (peace be upon him), an Arab, was born in 570 A.D. and lived striving alone, in the way of Allah, to hold sway over the then fragile social unity.
By the time of his death in 632 A.D. Muhammad had stirred the public conscience of Arabia, and had awakened the masses with forward-looking social vision.
Bernard Lewis in his book What Went Wrong? Says, "For many centuries the world of Islam was in the forefront of human civilization and achievement."
In this vein, Lewis goes on: "In most of the arts and sciences of civilization, medieval Europe was a pupil and in a sense a dependent of the Islamic world, relying on Arabic versions even for many otherwise unknown Greek works."
Truly, Arabs' contribution to modern civilization is immense. They translated the Greek classics into Arabic and cultivated the highest standards of learning. They were accommodating and receptive when it came to new ideas.
The second caliph of Islam, Hazrat Omar, cared to preserve the sanctity of the religious places of the followers of other faiths and displayed exceptional tolerance.
Among the sciences, medicine reached a relatively high state of development. The outstanding scientific work of the time was Avicenna's Canon of Medicine. Roger Bacon owed a major debt to Arab scientists who were pioneers in mathematics, physics and chemistry.
Generally, an empirical spirit governed Arabic scholarship. Historical studies were cultivated, and Arab educators expanded the knowledge of geography.
In the Middle Ages, Arab universities were quite liberal and progressive. Literature found expression in such works as Arabian Nights and the Rubaiyat. Under the Abbasids, Arabs enjoyed a brilliant golden age in arts and sciences.
But all was not well for so long. Arabic scholarship which was once marked by the relationship of freedom and creativity discouraged the freedom of expression.
Orthodoxy prevailed and by the 15th century, they fell far behind and grew more intolerant. As a result, remarks Bernard Lewis in What Went Wrong? :
"With the advent of the New Learning, others advanced by leaps and bounds, leaving the scientific and technological and eventually the cultural heritage of Islamic world far behind."
When Arab rulers like Haroon-al-Rashid, encouraged freedom, the arts and sciences prospered. When freedom was curbed with narrow socio-political goals, the spirit of inquiry declined and virtually came to an end.
Trade which was once expanding and extending all around received a setback. Technology that credited Arabs with the first use of sailing vessels as warships degenerated. As a consequence, what was once a mighty civilization had fallen.
By 1920, it seemed that the triumph over Arab world was complete. The long struggle between the Arab empires and Europe ended in a decisive victory for the West.
With the loss of power and prestige, honour and glory, Arabs in course of time became weak and ignorant finally tempting others to invade every aspect of their life.
How is it that Arab society which was once a pioneer in science, art, and economy collapsed? Some have put the entire dilemma not as "What has Islam done to the Arabs?" but "What have the Arabs done to Islam?".
The Arabs must come forward and give the entire development a thought analyzing the shortcomings and weaknesses.
The first and foremost task is to shed the inferiority complex and negative attitudes that the community acquired during its colonial and autocratic subjugation under various social and political circumstances.
They should grow in self-confidence and embark upon a kind of intellectual iconoclasm to meet contemporary challenges.
The philosophy of Arabic scholarship encourages learning from others…their sciences, technology and skills. In fact, there is a tradition of the prophet Muhammad which exhorts: "Obtain Knowledge even if it is in China".
This kind of cultural and intellectual cross fertilization existed in the history of Islam when Arabs studied, analyzed and transformed the Greek manuscripts.
The Arab intelligentsia should concern themselves with all the topical issues and bring to focus fundamental human problems in order to assert their own indigenous viewpoints.
They must also involve themselves in debate on issues like birth control, the education of women, human rights and so on. Well-known areas to focus upon are industrialization, urbanization, education, transport and broadcasting.
Islam came to revolutionize and transform the world with new social vision. It does not oppose change. Rather, it urges Arabs to be up and doing. The Quran declares: "God does not change a people's lot unless they change themselves". (11:9).
It is time Arabs wake up and come forward in bringing mankind back to its pristine glory of freedom and tolerance. Tunisia, Egypt, and Libya entering a new phase of its political birth into democracy can guide Arabs and lead the way.
The views expressed in this article are the author's own and do not necessarily reflect MuslimVillage.com's editorial policy.