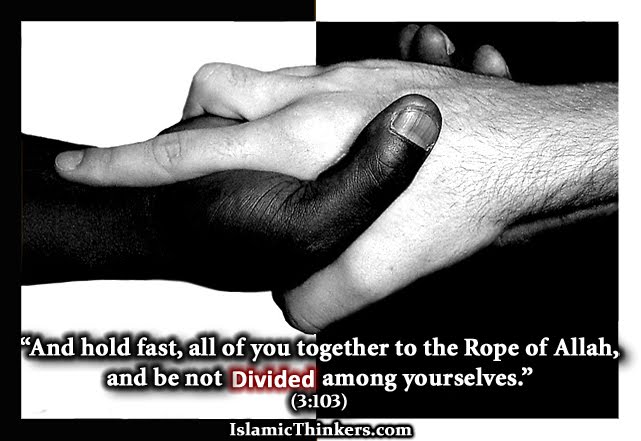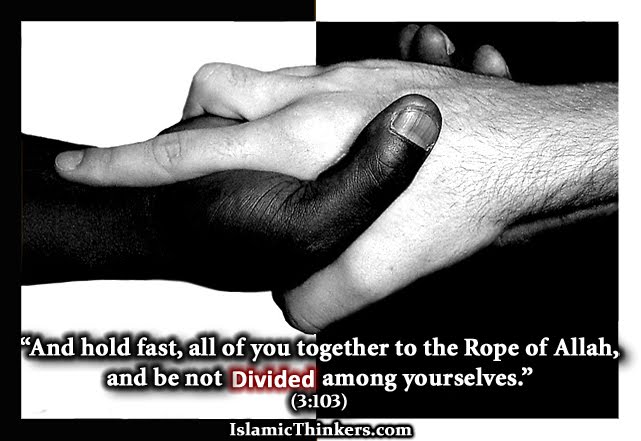 Belonging to a minority religious group is not always the easiest thing. Apart from all sorts of imagined prejudices, there are often some real ones, too. Being young and Muslim, then, in many Western countries presents many challenges, just as being young and Christian presents challenges, though different ones, in the Muslim world.
Being Muslim in Britain, France or the United States, for example, usually means that your parents are not originally from those countries, often having left the land of their birth for better opportunities overseas. This presents the younger generation with an immediate problem. Do they identify most with the country they were born in or do they see themselves as belonging to the country their parents or grandparents came from?
Islam, in addition, can add another burden to the shoulders of the young growing up in Europe or North America. With their television screens filled with suicide bombers and terrorist attacks, many young Muslims find it embarrassing to be identified as Muslim when it seems as if the whole of society is suspicious of their motives and their loyalties. In some countries in the West, there are even groups of people, admittedly small, who hate Islam and Muslims and try everything in their power to drive them out.
A further challenge to young Muslims in the West comes from the tension between the values of Islam and the so-called Western values they are being taught in school and are seeing all around them. At the very least, this tension causes problems within the family. Little wonder, then, that we see disaffected young Muslims in France or Germany feeling quite alienated from their society. When their families are speaking Arabic or Turkish and their sisters wear hijab rather than mini-skirts, how are young Muslims to fit into a society where drugs and alcohol are quite normal amongst teenagers?
At its worst, these problems leave young Muslims not really knowing where they fit in or who they can really identify with. It is not surprising that some of them fall prey to the kind of extreme groups who would lead them to harm themselves and others in the name of their version of Islam. Indeed, many Western governments have devoted much time and energy to rooting out this Islamic radicalism amongst the young, going to great lengths to keep an eye on Muslim students, for example, at university, and even encouraging university lecturers to spy on their own students.
So are we to conclude from all this that young Muslims in the West are dysfunctional and disaffected? Do they pose a threat to societies in the West? In fact, the opposite is true. Whilst there are, indeed, many Muslims in Western countries who have lost  touch with their Islamic faith for a number of reasons, there are Muslims in the West, and young Muslims in particular, who have so much to teach the rest of the Muslim world. We can even go as far as to call this the century of Islam in the West, so exciting are many of the Muslim communities to be found there.
Singling out just one of many, there exists an organisation of young Muslims in the UK, for example, which is a model for Muslims everywhere. Indeed, those looking for change in the Middle East and North Africa as a result of the so-called Arab Spring might look to the West for inspiration. But the distinction is that they need not look at the West as we normally think of it. They can look to Western Muslims and see how they have adapted to modern lifestyles and yet remain steadfast in their dedication to Islam.
The Federation of Student Islamic Societies of the UK and Ireland (FOSIS) was founded back in 1963 as an umbrella organisation for young Muslims in the British Isles. From small beginnings FOSIS now represents over 100,000 Muslim university students in Great Britain and Ireland.
It speaks on their behalf to government and protects their interests both nationally and locally.
In fact, FOSIS has been at the forefront in opposing recent attempts by the British government to encourage university lecturers to spy on their students and recent legislation aimed at cutting back funding to both students and universities. The greatest role that FOSIS plays, though, is to encourage ordinary Muslim students during their university years. The motto of FOSIS is a verse from the holy Qur'an: "Hold fast to the rope of Allah, all of you together, and be not disunited."University is both an exciting and a challenging time, and it offers to many young Muslims chances they have not had before.
In the last couple of weeks, for example, British students have returned to university. Many have started at university for the first time, and Muslim organisations like FOSIS, to be found all over Europe and North America, have been there to befriend and encourage their Muslim brothers and sisters as they undertake a new journey in their lives, helping to steer the way through much that will make their practice of Islam difficult. They do this through activities that are both practical and enjoyable, like raising money for charities and organising field trips and events where Muslims can spend time together.
On a national level, FOSIS brings together Muslim students at Conferences and seminars. The Palestine conferences they have held in recent years, with speakers of international renown, have been as good as anything organised on the world stage. Indeed, such conferences have been conspicuously absent from the Arab world in recent decades.
We have all seen the strength of potential unleashed in the so-called Arab Spring. We have seen the power of young people at work, and their sense of frustration, which many feel, at the slow pace of change. In the coming months and years, the Arab and Muslim world will benefit from what is best in Western society, whilst avoiding what is worst. There will be many voices from overseas encouraging Arab and Muslim countries to adapt Western ways and to put aside what they see as "backwardness". The challenge is to steer a course that will learn from what is good, whilst holding fast to the rich traditions which cannot be found elsewhere. Young people in Egypt and elsewhere could do a lot worse than to learn from the example of FOSIS.
It is now for institutions like Al-Azhar to take up the place they have been absent from for years and to encourage their own students to benefit from their peers elsewhere in the world. It is time to begin dialogue with other young people, who have learned to live as Muslims in a rapidly changing society. Failing to encourage healthy interchange and opportunities to learn from Muslims elsewhere in the world will leave open a gap that will only be filled by those secular forces who would do away with religion and spirituality altogether. Great opportunities lie ahead. It would be such a waste to let those opportunities pass us by.
The author of eight books about Islam, British Muslim writer, Idris Tawfiq is a former Catholic Priest who converted to Islam. He divides his time between Egypt and the UK as a speaker, writer and broadcaster. You can visit his website at www.idristawfiq.com.